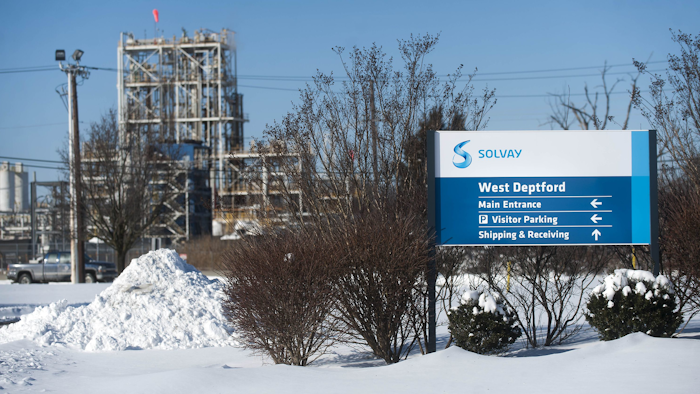 Solvay Specialty Polymers has been cited by OSHA for a string of repeated violations.
According to the agency, the New Jersey company was first inspected in February as part of the National Emphasis Program for chemical facilities.
"Our inspectors focused on vinylidene fluoride, a liquified flammable gas manufactured and used at Solvay Specialty Polymers' chemical facility. This gas poses serious safety and health risks to this company's employees, including fire and explosion hazards, frostbite, skin and lung irritation, and liver damage associated with chronic exposures," said Paula Dixon-Roderick, director of OSHA's Marlton Area Office. "An effective process safety management program is needed to protect workers and prevent the catastrophic release of highly hazardous chemicals."
Ultimately, Solvay was cited for eight "serious violations" including:
Having incomplete process safety information for equipment in the process.
Failing to review operating procedures to comply with current operating practice.
Failing to inspect and test process equipment.
Failing to follow established procedures to manage changes to process chemicals, technology, equipment, and/or facilities.
Failing to respond properly to a compliance audit.
OSHA has proposed penalties totaling $115,000.
This isn't the first bout of bad press for the facility. In 2014 Solvay was sued by local residents who claimed that the facility had contaminated the town's water supply with perfluorononanoic acid. Earlier this year, the company settled the lawsuit and agreed to pay for blood tests for the residents, although it did not admit that its operations discharged the chemical into local waterways.