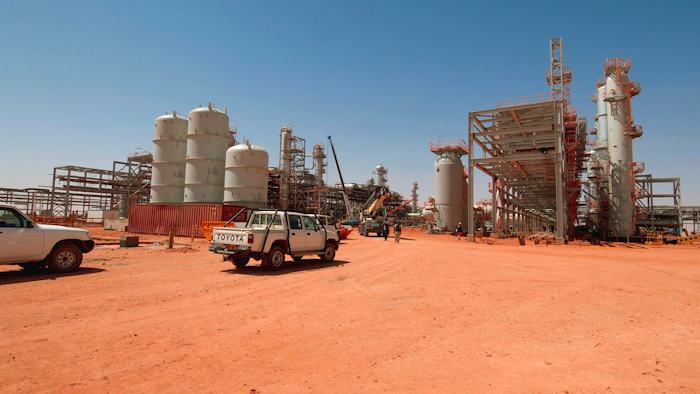 Two European oil giants plan to remove their employees from facilities in Algeria following a terrorist attack last week.

BP and Statoil said that a distant rocket attack hit the complex in Krechba early Friday morning. The companies operate a joint venture in the In Salah gas field -- one of the country's largest -- with Algerian company Sonatrach.

Reports indicated that Al Qaeda's affiliate in North Africa claimed responsibility for the attack and accused the Algerian government of shutting down environmental protests of shale natural gas drilling.

The Algerian military killed four militants suspected of the mortar attack, Reuters reported.

The companies said that no casualties or damages were reported, but U.K.-based BP and Norway's Statoil each pulled their employees from that site and the jointly owned In Amenas gas field. A 2013 attack on In Amenas resulted in a four-day siege and dozens of fatalities.

Several dozen workers are part of the withdrawal; the operations will be maintained by Algerian employees.