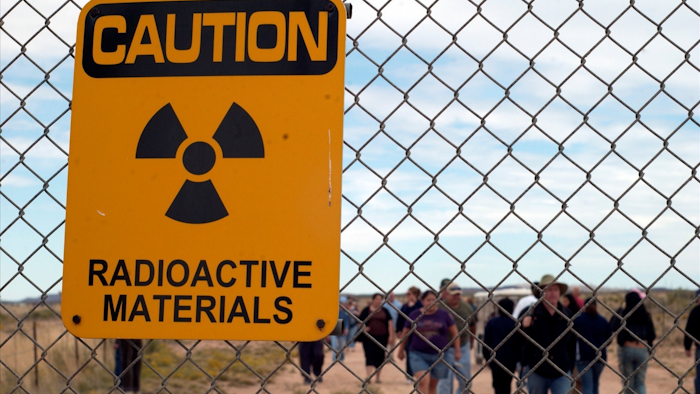 FRANKFORT, Ky. (AP) — Kentucky officials have begun to crack down after discovering low-level nuclear waste at a landfill, ordering the company accused of hauling the waste to stop or face fines and potential criminal charges.
The Kentucky Energy and Environment Cabinet on Tuesday sent violation notices to two landfill operators in Greenup and Estill counties, accusing them of inaccurately characterizing the waste, The Courier-Journal reported.
Cabinet for Health and Family Services attorney Jennifer Wolsing said in a letter dated Friday that BES LLC, doing business as Advanced TENORM Services, transported the waste. Officials said the West Liberty company could face fines up to $100,000 per incident as well as criminal penalties.
The enforcement comes about two weeks after state officials publicly confirmed that waste from frackingoperations in Ohio, West Virginia and Pennsylvania was sent to Estill County's Blue Ridge Landfill last year. Less radioactive waste was transported to the Green Valley Landfill in Greenup, officials said.
Both landfills have been ordered to comply with all provisions of a radiation survey and site investigation guidance provided by the Health Cabinet.
Representatives of the landfills couldn't be reached for comment.
Louisville environmental attorney Tom FitzGerald praised state officials for their work.
"(It's a) good sign to see both agencies coordinating their response and using their regulatory and statutory powers to get a handle on this situation," he said.
The landfills eventually will either have to devise a plan to safely manage the drilling wastes inside the landfill, or remove them, FitzGerald said. Municipal landfills typically have protective liners guaranteed for 30 or 40 years, he said.