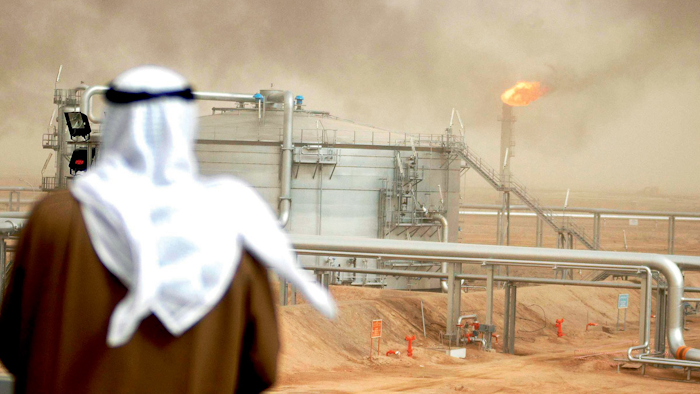 KUWAIT CITY (AP) — Firefighters in Kuwait are battling a fire that broke out following an oil spill at a well in the north of the country, the Kuwait Oil Co. said Wednesday.
The state-run company announced the spill in a statement carried by the official Kuwait News Agency early in the day. It said that firefighters were "exerting ongoing efforts" to put out a fire at the site.
Company spokesman Saad al-Azmi was quoted by the news agency saying workers were trying to control the spill, which happened late Tuesday. He did not specify where the spill took place or anything about its size.
Al-Azmi also said that the thick gas seen being emitted at the site "is caused by putting out the blaze."
He did not elaborate, but the news agency said that the Environmental Public Authority has confirmed that the gas contains no hazardous elements.
Tiny OPEC member Kuwait is a major oil producer. The U.S. Energy Information Administration says Kuwait produces some 2.6 million barrels of crude oil a day and holds the world's sixth-largest oil reserves.