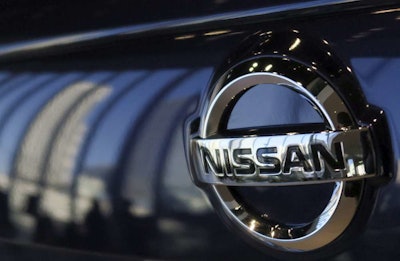 Nissan is recalling 1.2 million vehicles in Japan that were produced between October 2014 and September this year to re-inspect them because they had not gone through the proper final checks.
Japanese automaker Nissan Motor Co. said Monday that a team, including an independent third party, was investigating the cause of the oversight and promised to prevent a recurrence. The problem does not affect Nissan vehicles sold outside Japan.
The failure is not believed to have affected vehicle safety as they were final-stage checks, according to the Yokohama-based maker of the March subcompact, Leaf electric car and Infiniti luxury models.
Nissan Chief Executive Hiroto Saikawa told reporters the oversight occurred at all six Nissan plants in Japan. He acknowledged not enough had been done to ensure inspection staff were aware of inspection requirements.
He estimated the recalls and re-inspections would cost Nissan about 25 billion yen ($222 million), but stressed final costs were still unclear.
The inspection oversight is an embarrassment for Nissan. Nissan temporarily stopped registering new vehicles in Japan last week, after the government notified the company it had noticed inspection irregularities.
The auto industry has been hit by a series of recent scandals. Volkswagen AG of Germany acknowledged in 2015 that it had equipped its diesel cars with illegal software that enabled cheating on U.S. emissions tests. Volkswagen has agreed to more than $20 billion in fines and civil settlements over the scandal.