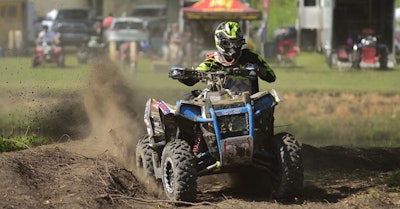 Polaris Industries is recalling up to 35,000 all-terrain vehicles in Australia, Europe and New Zealand because they may have violated bans on asbestos use in those countries.
Polaris announced the recall in Australia of a dozen different ATV models sold since Dec. 31, 2003 on Monday. The details of recalls in New Zealand and Europe are still being finalized.
Polaris spokesman James Fuller says a supplier inadvertently provided parts with asbestos to the company. A firm Polaris hired tested the parts and determined they didn't represent a health risk.
No recalls are expected in the United States and Canada because those countries don't ban asbestos in brake pads and other parts.
Polaris is based in Minneapolis and makes ATVs, snowmobiles and the three-wheeled Slingshot roadster.