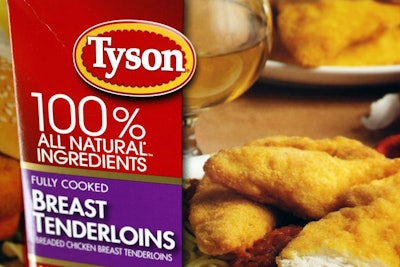 According to a report from the Associated Press, Tyson Foods has recalled almost 2.5 million pounds of chicken products, citing an unlabeled allergen.
The Arkansas-based company said it announced the recall on June 6 after a supplier notified them that the bread crumbs Tyson used contained milk.
Tyson says the recalled ready-to-eat breaded chicken isn't available for purchase in retail stores, as it is limited to food-service customers from 30 different states. According to the AP, the U.S. Department of Agriculture says that Tyson's records show schools purchased the recalled product from the company's commerical channels.
To date, there have been no reports of illness from the recalled chicken products.