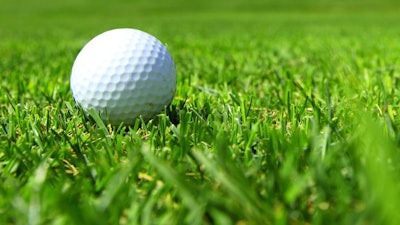 Canadian frozen potato giant McCain Foods last week recalled hash browns sold in nine states due to concerns that they could include materials from golf balls.

The recall notice posted by the U.S. Food and Drug Administration said that golf balls "may have been inadvertently harvested with potatoes" used to make two-pound bags of frozen hash browns under the Roundy's and Harris Teeter brands.

The Roundy's products were sent to Marianos, Metro Market and Pick 'n Save locations in Illinois and Wisconsin, while Harris Teeter products were distributed to Delaware, Florida, Georgia, Maryland, North Carolina, South Carolina, Virginia and the District of Columbia.
The recall applies to products distributed after Jan. 19, 2017, which include a production date code of B170119.
The issue did not result in any reports of injuries, but the materials could present a choking hazard or cause injuries to the mouth. Consumers were urged not to consume the hash browns and to either discard them or return them to the place of purchase.

"Food safety remains a top priority for McCain Foods USA, Inc. and we have full confidence that all appropriate steps are being taken to protect our consumers," the company said in the recall notice. "McCain is working cooperatively with the Food and Drug Administration and the respective supermarkets to ensure the affected products are removed from the marketplace."