Oklahoma-based Bar-S Foods is recalling five chicken and pork products that could be contaminated with listeria.
The nationwide recall includes more than 372,000 pounds of hot dogs and corn dogs made between July 10 and July 13. 
Although the ready-to-eat food company hasn't received tests confirming the presence of listeria yet, the United States Department of Agriculture said that Bar-S decided to remove the products "due to recurring Listeria species issues at the firm."
Listeria can cause infections with symptoms ranging from fevers to muscle aches and convulsion; listeria primarily affects those with weakened immune systems, including pregnant mothers, infants and the elderly.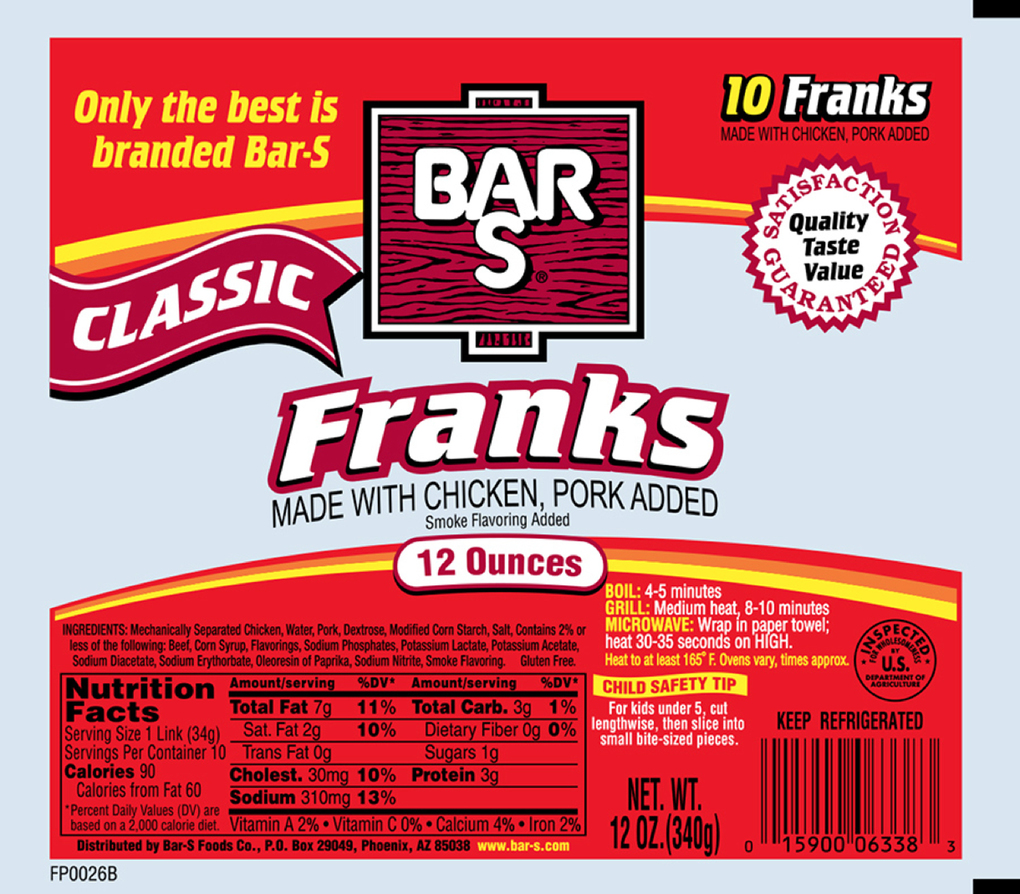 The USDA recommends consumer to throw away the recalled products or return them to the place of purchase.
To date, no illnesses have been reported.