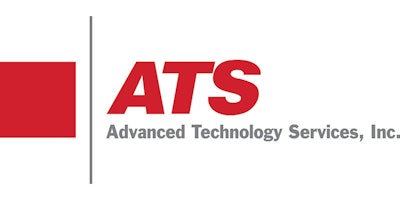 As part of the educational programming offered at PACK EXPO International 2016 in November, the event's Innovation Stage hosted a number of seminars/presentations over the course of the four-day event.
One of those presentations — Secrets that Enable Factory Maintenance to Drive Better Food Safety — was delivered by Chris LeBeau, Global IT Director, Advanced Technology Services.
According to the presentation synopsis published to the PACK EXPO International 2016 website ahead of the show: "This presentation details the revolution taking place in equipment maintenance. Using the latest technology, maintenance is not only reducing machine downtime but also providing data that may be audited and can improve food safety. You'll learn how this happens, as well as the steps you can take at your facility."
Food Manufacturing had the opportunity to correspond with LeBeau after PACK EXPO International 2016 and asked him to provide the top takeaways/highlights from his presentation. The following is his written response:
1. Effects of Regulation Changes: The Food Safety Modernization Act (FSMA) of 2011 shifts the focus on food safety from a reactive model to one of proactive detection. According to a 2015 survey by Packaging World, technology investment lags behind other forms of investment in FSMA compliance efforts. This makes sense for larger organizations with mature compliance efforts since the changes are largely incremental to the previous regulations. FSMA, however, has a broader scope than those previous regulations. Smaller organizations, that have historically not made significant investments in compliance, must now become compliant.
The compliance efforts for these smaller organizations will certainly leverage guidelines, process documentation and best practices from more mature companies. These organizations will also have the opportunity to leverage new technologies. The Industrial Internet of Things (IIoT), Big Data and Machine Learning are all powerful tools that will play a role in providing visibility and insight into the supply chain and food production processes.
2. Industrial Internet of Things: Internet of Things technologies create opportunities to improve visibility and awareness related to food safety. Internet-connected sensors are increasingly being used to monitor conditions throughout all phases of food production. Temperature has the most impact to food safety, but other factors such as light exposure and the amount of movement a product experiences during shipping may also have an impact on quality or safety. Supply chain traceability supported by this data will certainly be an improvement. The ability to detect and prevent a problem proactively, however, is where these technologies will increasingly show more value by protecting both consumers and food producers.
3. Big Data & Machine Learning: IIoT technologies and a more integrated supply chain will generate tremendous amounts of data. Data, however, is only valuable if it can be correlated and contextualized into usable information. Cloud delivery models are now providing access to powerful and sophisticated analysis tools that previously required significant investment and in-house expertise. These services are enabling organizations to make the transition from data to information, information to insight and insight to action. The right information, processes, and applications result in the ability to see what is happening, understand the impact, notify the right personnel, and take the appropriate actions.