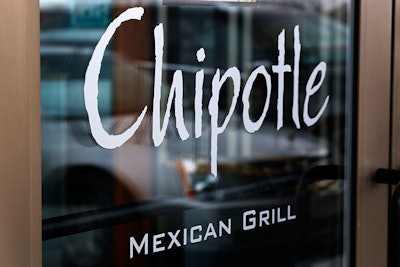 Customers won't be paying more for their food at Chipotle as a result of the popular restaurant chain's increased cost for new food safety procedures following a recent E. coli outbreak, according to the Associated Press.
"This is a cost that we will bear," Chipotle CEO Steve Ells told the AP, although he declined to divulge exactly how much the new supply chain testing and safety protocols will cost the company.
Ells, who visited Seattle Chipotle locations on Tuesday, told the AP that Chipotle is trying to achieve as close to perfect food safety as possible.
According to the AP story:
In addition to more testing along the supply chain, Chipotle is instituting more high-tech food tracking inside its restaurants and some new procedures, including cutting, washing and testing tomatoes at central commissaries to ensure they are as clean as possible.

Ells said the company's approach to food safety is similar to its focus on food quality and none of the new procedures are impossible or very difficult to follow. It's easier at some other chains to meet the highest food safety standards because everything is cooked, processed or frozen, which Ells said is not the Chipotle way.
In an interview on the Today Show last week, Ells apologized to those who became sick after eating at Chipotle, and reaffirmed the company's commitment to food safety.