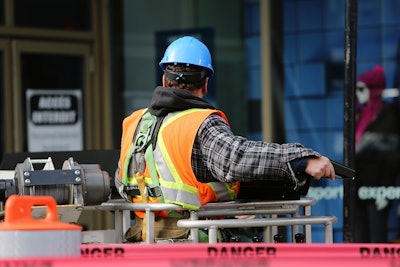 A smart investment. Today, every plant or mill has a safety plan, safety slogans, mottos, mantras and awards. And while gaskets are a relatively insignificant expense — often seen as a commodity — their proper selection and installation can protect any operation from unplanned outages, environmental events and worker injuries.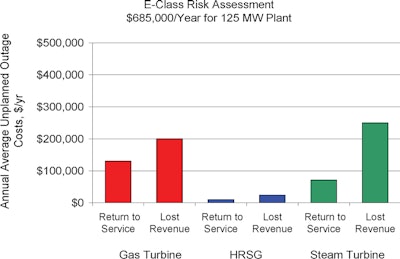 What Could Go Wrong?
Research has shown that a vast majority of leaks are due to improper installation. That includes more than imprecise bolt torque. Too often gaskets are selected without factoring in the relevant temperatures, pressure, or the chemistry to be sealed. Another danger is maintaining a limited gasket inventory. And, too little oversight as to who can select a gasket for installation can lead to problems.
Then This Happens
One scenario common to paper mills, chemical processing and even some refining operations, is the incorrect gasket choice for a planned shutdown. This often results in immediate failure on startup. Now the turnaround must be extended, often for 24 hours. Add more time if special equipment like a crane was used to install the gaskets.
If the product sealed was "hazardous," you can add time for cleanup and the filing of a safety report. Throw in overtime for the startup team and you could be waving goodbye to $400,000 (24 x $15,000=$360,000 + special equipment costs + team OT).
What To Do
Ask your gasket specialist for best practices installment and bolting training—including printed and laminated reference guides for in-field use. To assist in the selection of appropriate gasketing materials, we've encouraged use of the Garlock "TAMPS" evaluation process: Temperature, Application, Media, Pressure and Size.
The Safety Dividend
So, if you were looking for a place to cut costs and improve operational productivity, you wouldn't have to look much further than proper flange sealing. Plus, in a world where everyone wants to extend their mean time between replacement — with some operations pressing for a five-year duty cycle — investing in the correct gasket and installer training pays a long-term dividend.
If the improperly specified and poorly matched gaskets cost $15, and the correct solution was a metallic-style gasket that could be purchased for $41.32, it's easy to see that the difference is a lot more than $26.32. Safety costs, but not as much as it pays.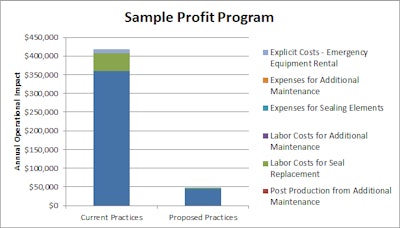 Jeff Arnold is the director of business development for gasketing/sealing for Motion Industries. Justin Yelverton, CFPHS is the Southeast Area Sales Manager for Garlock Sealing Technologies. For more information, visit MotionIndustries.com, or MiSafetySpecialist.com.