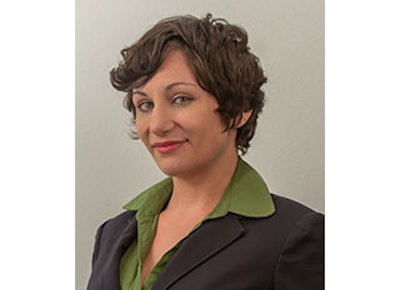 A fresh spin on the risk analysis technology used for nuclear energy and Homeland Security can model the sweeping effects of a salmonella outbreak with striking detail.
Battelle, a not-for-profit research and development organization headquartered in Columbus, Ohio, began reworking their program in April 2013 with a food safety angle. Probabilistic Risk Informed Analysis, or PRIA, was originally developed for the nuclear power sector in the 1970s. More recently, PRIA has been employed by the Department of Homeland Security in assessing the risks and effects of chemical and biological terrorism. Now PRIA is modeling the effects of salmonella contamination in poultry processing.
PRIA is a cloud-based food risk software modeling program. It can be run through Google Chrome, cutting the need for investments in additional hardware and software. Processors can execute a multitude of models incorporating their data through PRIA. The models run the food manufacturing gamut from pre-processing input factors to consumers' drive home from the grocery store.
Brian Hawkins, senior research scientist at Battelle, said incorporating the PRIA program into daily operations can help food processors better utilize their time and energy.
"Poultry processors who've tested it said they're flush with data. Daily use is going to help free people's time up," Hawkins said. Instead of sorting loads of raw data, the program allows manufacturers more time for analysis and risk mitigation. PRIA also aids in making cost-benefit analyses and prioritizing investments regarding factors in the manufacturing-to-fork cycle, he said.
PRIA is ideally used throughout the day by risk and quality assurance managers at poultry processing plants, said Hawkins. Users log into the program with their company's personalized profile and enter the specifics of a simulation. The program is pre-loaded with a multitude of default values for factors like the weights and number of birds processed, as well as temperatures and lengths of time they're on the processing line. All of these can be customized by the user. The simulation can predict details like product temperature and time through distribution.
"Poultry makes the most sense; it's pound-for-pound the riskiest food there is," Hawkins said.
Approximately 42,000 cases of salmonellosis are reported in the United States annually, according to the U.S. Centers for Disease Control and Prevention. Battelle piloted the PRIA poultry test program with processors in the United States and abroad. International partners were located primarily in Australia and New Zealand, where campylobacter contamination is more prevalent than in the United States.
One function of the PRIA program projects foodborne illness patterns in consumers in the event of an outbreak. Details obtained through this function can be used to prioritize consumer education on food-handling topics like proper cooking time, Hawkins said.
Processors can license PRIA for a fee through Battelle, which will provide customization if necessary. PRIA's poultry processing application will be presented at the International Poultry Expo, January 28-30 in Atlanta, Ga. According to the organization, PRIA may be adapted to other commonly contaminated foods such as produce and beef.
See the video for a demonstration of PRIA http://bit.ly/1bUA0g5.