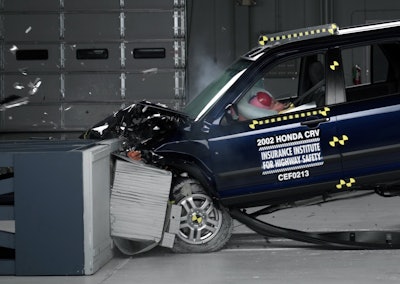 Auto industry recalls in the U.S. increased sharply between the first and second quarters of 2016, according to the latest quarterly index from Stericycle ExpertSOLUTIONS.

The report showed that recalls by the National Highway Traffic Safety Administration increased by 40 percent in the second quarter and that the number of individual units under recall doubled to nearly 40 million.

Vehicles accounted for 64 percent of the recalled units, while auto equipment, at a near-record 14 million units recalled, comprised 36 percent.

Nearly 90 percent of the recalled units were attributed to airbag defects. The NHTSA in May announced plans to more than double the number of Takata airbags under recall; the airbag inflators, which can degrade and explode under humid conditions, are blamed for at least 10 deaths in the U.S.

The second quarter index also showed an increase in recalls in the consumer products and food and beverage sectors.
The number of recalls issued by the Consumer Product Safety Commission increased by 8 percent, and although the number of recalled units fell compared to the first quarter — which saw a massive propane gas recall — it was higher than every other quarter in the previous decade.

More than 80 percent of the recalled units were classified as home furnishings and fixtures, and nearly half of the recall actions were triggered by fall, fire or injury hazards.
The number of reported injuries declined compared to the first quarter, but injuries in the first half of the year overall already eclipsed the total from all of 2015 — as have the cumulative fines issued by the CPSC.

Food industry recalls by both the Food and Drug Administration and the U.S. Agriculture Department, meanwhile, each increased in the second quarter as well.

The Stericycle report blamed the increases on "one large recall" by each agency. Most FDA-recalled units were attributed to quality issues, while the USDA's recalls involving "multiple proteins" led nearly 90 percent of the department's recalled units to be classified under "contamination."

Although recalls for undeclared allergens jumped by nearly 80 percent, analysts said that remained the fourth-leading cause of recalled food and beverage units.