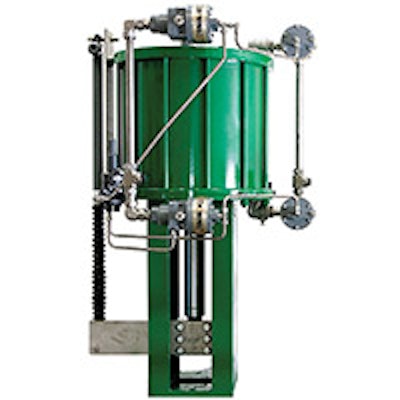 PITTSBURGH — Emerson Process Management has developed a comprehensive portfolio of cybersecurity services designed to help its Ovation control system customers in the power industry secure their cyber assets and meet compliance regulations. The expanded services portfolio complements Emerson's existing cybersecurity products and service solutions.
"Security has always been top of mind for Emerson, and over the years we've consistently taken a proactive approach to helping our customers address evolving security challenges," said Bob Yeager, president of Emerson Process Management's Power & Water Solutions. "This is not a new area for us: We have offered cybersecurity services to customers for some time now. More recently, as cyber threats continue to grow in frequency and complexity, and as utilities strive to comply with NERC CIP regulations, we've seen a growing need for the types of services we're able to offer."
Formally launching this comprehensive services portfolio enables Emerson to better serve customers by helping them address their specific cybersecurity goals. These services offer a best practices approach for helping power generators achieve a strong security posture:
Cybersecurity Assessments: Annual assessments to identify and inventory plant-wide cyber assets, perform network assessments, expose vulnerabilities and suggest remediation. Performed annually to baseline and help continuously improve security.
Scheduled Security Services: Routinely scheduled services to deploy patches and antivirus definitions, verify backups, and perform other security-related preventive maintenance activities to help ensure robust system security and health.
Security Program & Compliance Services: Services to assist in the creation, evaluation and implementation of security and compliance programs. Assists customers in meeting compliance obligations.
Customized & Fleet Services: Security services customized to meet specific needs at a single location or across an entire fleet. Consultative in nature and designed to meet a customer's unique security needs.
Incident Response Services: Emergency services to provide root cause analysis, support system rebuilds and perform system hardening after a cyber incident has been suspected or occurred.
These services are executed by expert staff who bring a blend of cybersecurity, control system and power industry experience – an important distinction, according to Yeager. "This rare combination of skills puts us in an excellent position to achieve our top priority – helping our customers operate their plants security, reliably, safely and efficiently."
For more information, please visit www.EmersonProcess.com.