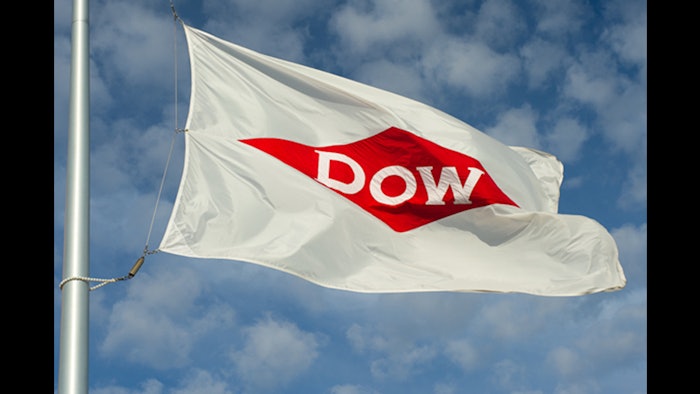 MIDLAND, MI — The Dow Chemical Company announces that it has been officially certified by the Top Employers Institute for its employee offerings. Dow received 2018 certification as a Top Employer in the following locations: Canada, China, Egypt, Germany, Ghana, India, Kenya, Mexico, Netherlands, Nigeria, Russia, Saudi Arabia, South Africa, Sweden, Switzerland, United Arab Emirates, and the United States. The company has also been recognized as an overall Top Employer for North America, Europe, Middle East and Africa.
"I could not be prouder that Dow has again achieved Top Employer status," said Andrew Liveris, chairman and chief executive officer, The Dow Chemical Company and executive chairman, DowDuPont. "The women and men of Dow are our most important asset and critical to the success of the company and our stakeholders. We have an unwavering commitment to our employees, and work hard to create an environment and culture that will enable them to thrive and grow."
Dow has achieved Top Employer status for 11 consecutive years in China, four consecutive years in South Africa, and three years in UAE. In the United States, Nigeria, Kenya and Ghana, it is the second year in a row.
Engaged employees are essential to Dow's ability to drive business performance. Best-in-class Human Resources practices and excellence in employee conditions are strategic priorities for the Company. Key areas that influenced Dow's expanded global Top Employer designations include strong policies regarding talent strategy, talent attraction, on-boarding, learning and development, performance culture, leadership, career and succession management, compensation and benefits, and our overall inclusive culture.
"Recognition as a Top Employer validates the impact of Dow's investment in the employee experience and the dividends our investments deliver for our people," said Johanna Söderström, chief human resources officer and senior vice president, Human Resources and Aviation. "As the global business environment evolves, creating a best-in-class employee experience inspires a people-centric mindset that inspires our employees to outperform and our customers to keep coming back."
Since 1991, the Top Employers Institute has recognized Top Employers around the world using a proprietary methodology to maintain certification objectivity, independence and selectivity. Crucial to the Top Employers Certification is the completion of a stringent research process and meeting the required standard in order to achieve Certification. To further reinforce the validity of the process, all answers were independently audited, meaning this research has verified Dow's outstanding employee conditions and earned them a coveted spot among a choice group of certified Top Employers.