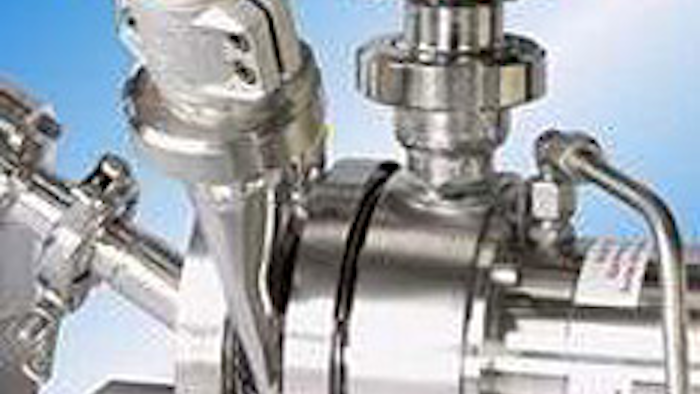 Powder Technologies brings major efficiencies to the production process by offering powder induction, wetting and then dispersing of an agglomerate-free liquid with the
Ystral Conti-TDS. Suitable for the food, cosmetics, pharmaceutical, chemical and coatings industries, the machine has been certified by 3-A Sanitary Standards, Inc. (3-A SSI) and carries the 3-A Symbol. The machine easily integrates into existing processing systems and can provide continuous processing by working in flip-flop, a combination of batch and storage tank or as a min/max processing system.
A single processing unit provides:
• Dust-free powder induction from bags, bulk bags, containers or silos
• Immediate powder wetting and effective dispersion with complete de-agglomeration
• Adaptation to one or several vessels – stationary or mobile – with existing systems installation
• Induction rates up to 800 lbs./min. and shear speed up to 100 ft./sec. with shear gradient 50,000 sec.-1
• Clean-in-place without disassembly
• Transfer to storage tanks with the same machine

Powder Technologies, Inc.