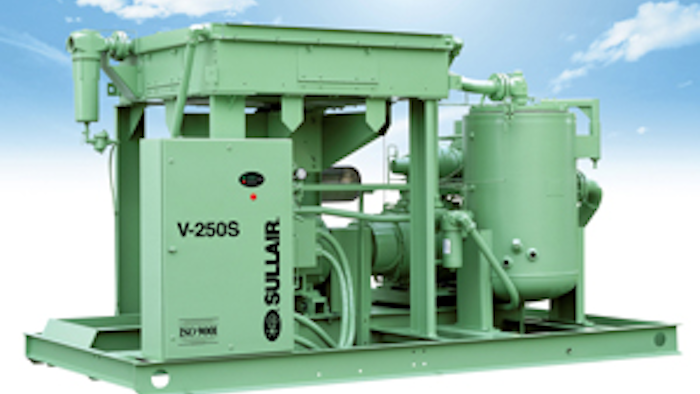 Sullair Corp. has designed the V250S single-stage rotary screw air compressor to combine the simplicity of its basic single-stage rotary screw air end with energy-saving variable-speed drive technology. According to the company, this versatile compressor further offers:
A choice of three variable-speed drives that range from 250 to 350 HP with capacities of 1,085 to 1,580 CFM and pressures of 100 to 125 PSIG.
The power to match compressor speed with air demand for maximum operating efficiency and lower energy costs.
The flexibility to conserve electrical power, while reducing stress on electrical and mechanical components for longer equipment life.
The same footprint and operating characteristics as comparable Sullair constant-speed models.
Availability with the company's exclusive WS microprocessor control system, which features an easy-to-read graphics display to highlight frequently used compressor information, the ability to monitor all necessary functions, including protection from abnormalities, and a WSPC interface for service diagnostics and trending capabilities.