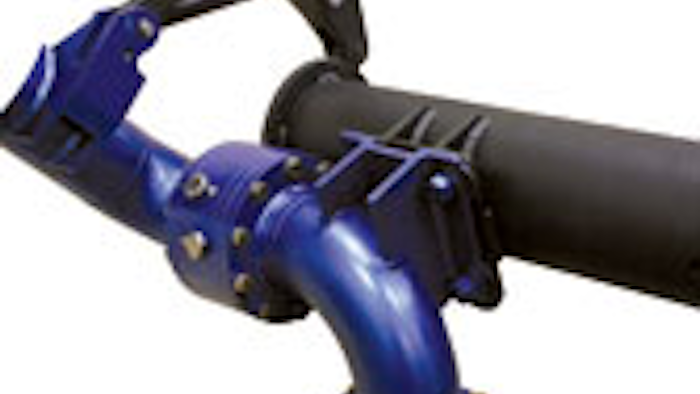 OPW Engineered Systems, a leading manufacturer of systems for the safe and efficient loading and unloading of hazardous materials, and a division of OPW Fluid Transfer Group, now offers its new 890 Series "High Load" Counterbalance. This extension of the company's industry-leading counterbalance product line has been designed for loading arms that are required to handle extremely heavy loads and is additionally:
Easy to calibrate because its spring-tension adjustments can be completed with one bolt and one socket wrench, making it a true "one man, one arm" operation.

Ideal for extreme operating conditions, thanks to its ability to achieve motion from 55 degrees above horizontal to 25 degrees below horizontal, with a torque rating of 19,000 inch-pounds.

Designed with an innovative halo bracket that ensures versatile operational ability and allows the operator to dial in the appropriate range of motion needed for a specific application.

Able to handle a 50-percent higher load capacity without any of the potentially dangerous drift that can compromise load stability, thanks to the high-load spring technology.

A money-saver since it does not require the pneumatic system that is typical for loading arms that have a longer reach or additional weight from attachments — the absence of a pneumatic system means that there is no need for costly air lines or the need to maintain an air supply at the loading platform.

Tested rigorously — to guarantee the viability of the series in high-load applications, the company put the counterbalance through more than 100,000 load cycles with a fully loaded arm, approximating decades of hard duty — with zero degradation in performance.