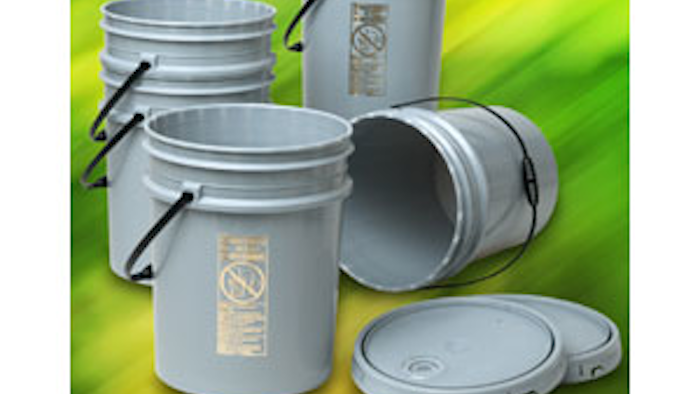 BWAY Corp. now offers more than 270 metal, plastic and hybrid recyclable containers, plus its steel and tinplate containers, which include paint cans, aerosol cans, pour-top cans, F-style containers, and open- and tight-head pails, are made with at least 25 percent recycled content. Furthermore, the company's steel containers are 100 percent recyclable at end of life. More specifically:
The award-winning open-head ECO-PAIL™ can contain up to 50 percent post-consumer resin, and requires less energy to produce, reduces carbon emissions and uses fewer components than standard pails. Its Tri-Seal cover additionally eliminates the need for a gasket, and even its ergonomic handle is made from post-consumer resin, so the entire container can be recycled without the need to separate components.

 

Plastic products made with up to 30 percent post-consumer resin include bottles, drums, tight-head containers, hybrid paint cans and open-head pails.

 

BWAY containers hold a wide variety of products, including paints, coatings, construction supplies, janitorial supplies, lubricants, adhesives, automotive additives, detergents, foods and specialty chemicals.

 

All BWAY products are designed to maximize pack sizes for efficient use of space and fewer truckload shipments.
BWAY containers are available in a multitude of shapes and sizes.