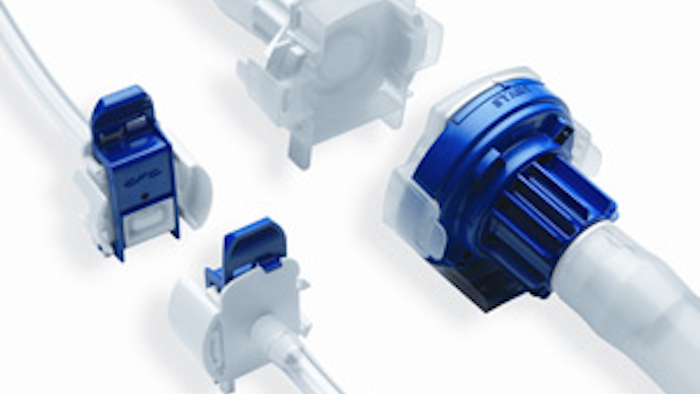 Colder Products recently unveiled its AseptiQuik® S small-format connectors and AseptiQuik® X large-format connectors to create a full line of robust, sterile connectors with flow configurations ranging from 1/8 to 1 inch. These connectors are so versatile that they can take a process sample or harvest a 1,000-L mixing system. More specifically, according to the company:
The AseptiQuik® S 1/8- and ¼-inch connectors feature a genderless, easy-to-use design for reliable performance without the need for clamps, fixtures or tube welders. Applications include single-use bioreactors, cell banking and a range of sampling applications, whereas terminations include 1/8-inch hose barb, 1/4-inch hose barb, 3/4-inch sanitary and an MPC male insert.
The AseptiQuik® X 1-inch connector provides quick and easy sterile connections, even in non-sterile environments. Additionally, the connector reduces the time it takes to transfer large volumes of media, thus saving time and improving process efficiencies. Applications include single-use bioreactors, mixers and transfer lines. Terminations include 3/4-inch hose barb, 1-inch hose barb and 1-1/2-inch sanitary.