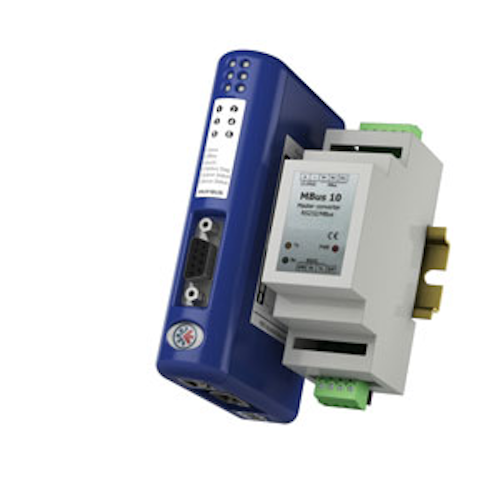 HMS Industrial Networks Inc. now offers a solution that enables communication between M-Bus and any industrial network. According to the company:
M-Bus is a widely-used standard for measuring devices such as electricity meters, gas meters, water meters etc.
Getting data from these devices onto an industrial network enables plant owners to get better control of their total energy consumption and streamline operations.
This solution consists of two parts: a transparent M-Bus converter which converts the M-Bus signals to RS232 (the converter works as M-Bus master and enables connection of up to 10 standard M-Bus devices) and an Anybus Communicator gateway which translates the RS232 signal to the chosen fieldbus or Industrial Ethernet network.
The solution enables M-Bus devices to connect to: CANopen, CC-Link, ControlNet, DeviceNet, EtherCAT, EtherNet/IP, FIPIO, Interbus, Modbus Plus, Modbus TCP, Modbus RTU, PROFIBUS and PROFINET.