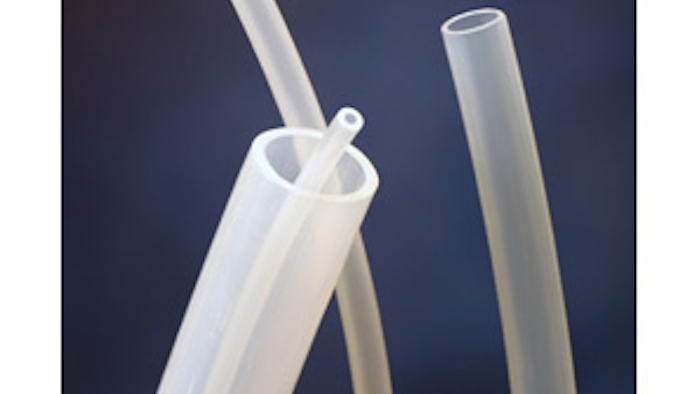 NewAge Industries introduces its Prolite® polypropylene tubing to offer a general chemical resistance that approaches fluoropolymer. Other properties in common between the two materials low surface friction, corrosion resistance and high dielectric strength. Moreoever, Prolite tubing also provides:
Low moisture absorption and a lightweight, semi-rigid design.
Construction from a compound that is NSF-61 certified for drinking water applications.
Sizes ranging from 1/4 through 1-1/4 inches (outer dia.).
Compatibility with push-to-connect fittings, such as the company's Newloc® style, but the flexibility to additionally be joined by welding.
Optional non-stock sizes, color additives and thermoforming.