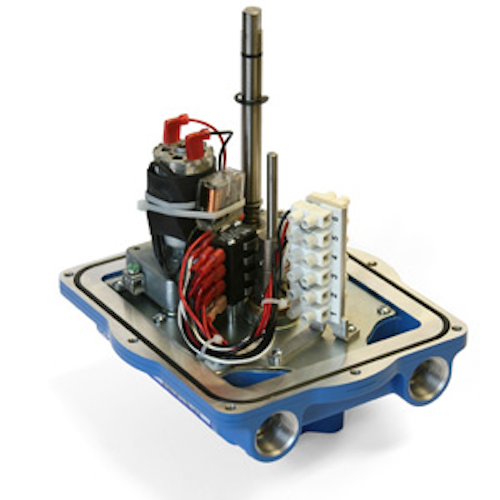 According to Metso Automation, its Jamesbury® Valvcon QX Series DC-powered actuator is an economical alternative for 12- and 24-VDC on/off applications, particularly in the oil and gas industries. Other features include:
A holding brake to prevent back-driving.
2 auxiliary limit switches that can be used for indication.
An internal relay that eliminates the need for external-signal polarity reversal in order to change the direction of travel.
Selection from 8 sizes ranging from 150 to 3,000 pound-inches.
Easy installation and operation, making it ideal for field, offshore rig and remote skid applications.
Compliance with NEMA 4/4X/7&9 standards and CSA, indicating that the actuators have been tested to both Canadian and U.S. standards.