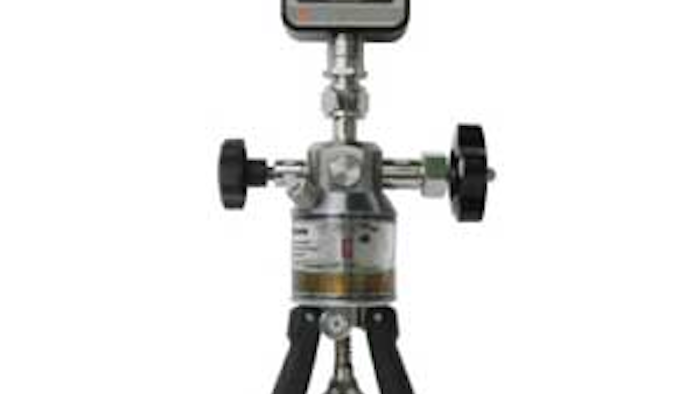 E Instruments introduces the P100 gauge and hand-held pump for pressure calibration with ranges up to 15,000 PSI (1,000 BAR) in an easy-to-use design. The company believes that the P100 additionally offers:
The display of and ability to select engineering units in BAR, Mpa, Kpa, PSI and mBAR.

An a

ccuracy of ±0.20 or ±0.05 percent of full scale.

A hydraulic range from vacuum up to 1,000 BAR.

Fine-Adjustment Vernier.

  

A positive and negative peak function.

Pressure release value.

An easy-grip handle spring with scissor action.

The inclusion of a calibration certification.