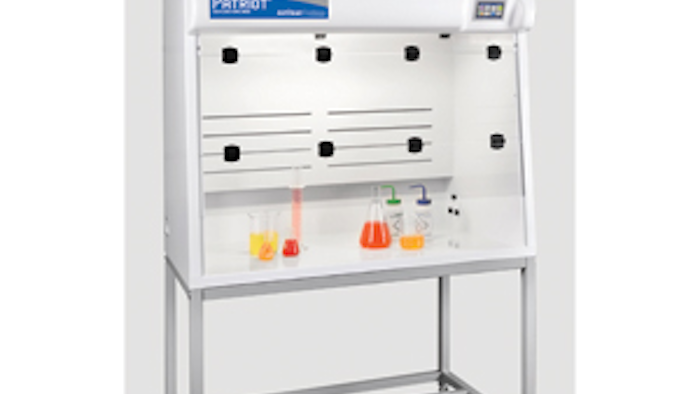 AirClean Systems' new PATRIOT™ ductless hoods use bonded carbon filtration to capture fumes, vapors and gases. According to the company, these hoods:
Can be placed virtually anywhere without the need to connect to building infrastructure.

Are constructed of chemically resistant polypropylene.

Feature the AirSafe™ NXT touchscreen controller.

Provide versatility and flexibility.


Are available in multiple widths, heights, depths and sash configurations.