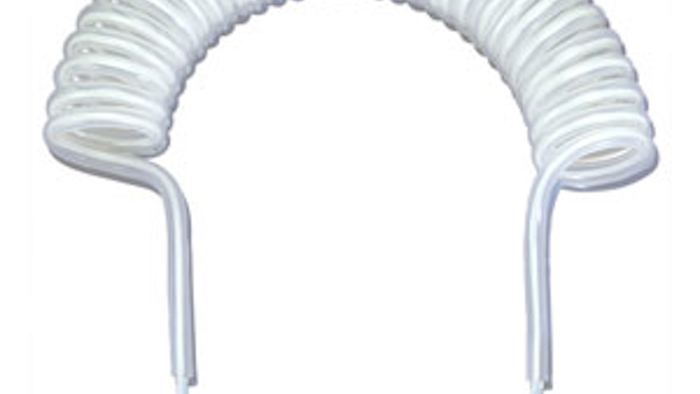 Parker Hannifin offers FEP and PFA with a single or double retractable coil in a single, spirally formed tube. According to the company:
In heat exchanger transport lines, fluoropolymer retractable coils offer a non-stick, bacteria free transport of de-ionized water and other corrosive media.

Unlike steel, fluoropolymer tubing, with its >0.01 percent moisture absorption, withstands almost any harsh chemicals, except those with fluorine and alkali metals.

 

Corrosion and contaminants will not damage fluoropolymer coiled tubing and the result is a leak-free, low-maintenance alternative to metallic tubing.

 

In addition to corrosion resistance, the coils operate in temperatures up to 300°F and have the lowest coefficient of friction of any tube available.

Product sizes range from 1/8 up to ¾ inch I.D. with lengths up to 4 feet compressed (12 feet expanded).