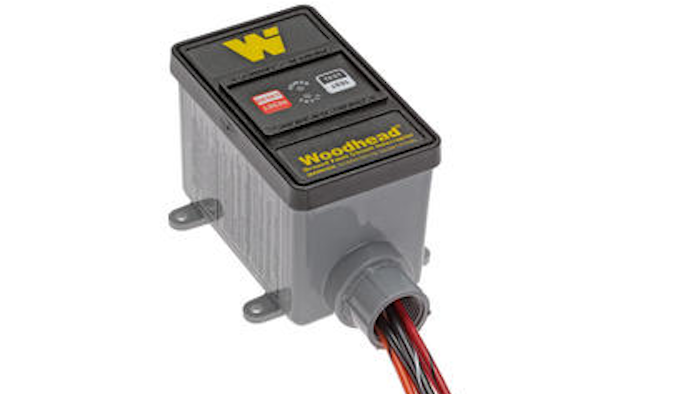 Molex Incorporated announces it will highlight its line of Woodhead Super-Safeway and Safeway Ground Fault Circuit Interrupters (GFCIs) at the Rockwell Automation Show, November 19-20 in Anaheim, CA. Molex will display the devices, which can be used in many different commercial and industrial applications, at booth 612. Available in both permanent–mount and portable versions, they provide secure ground-fault protection wherever and whenever personnel and equipment are at risk.
"Ground faults can pose significant workplace hazards, such as shock and electrocution," said Tony Quebbemann, product manager, Molex. "GFCIs protect workers reliably and safely wherever portable power or power cords are used. When used properly, Woodhead Super-Safeway and Safeway GFCIs can prevent serious injury or death due to electrical accidents at construction sites, manufacturing plants, and other rugged industrial settings.'
Woodhead GFCI products are available with automatic or manual reset functions. These functions provide application-specific flexibility: automatic reset presents power immediately once power is restored, while the manual reset unit prevents power from resuming until personnel and systems are safe and secure as verified by depressing the reset button. Also, the GFCI devices are double insulated, meeting or exceeding industry standards and providing an extra layer of protection.
Other features and benefits include:
The devices can handle current rated up to 30.0A, allowing them to support high-current applications requiring GFCI protection.
Various voltage ratings are offered for customer convenience. Single-phase devices are rated for 120V through 240V AC at 15A, 20A and 30A. Multi-phase devices are rated for 120/240 Split-phase; 240 3-Ph; 208 3-Ph; and 120/208 3-Ph at 30.0A.
The devices have NEMA 4X and 6P ratings, which deliver a GFCI-compliant product for virtually any application.
LED indicators provide visual confirmation of operating status from a distance.
Impact-resistant nylon housings and chemical UV-resistant coatings protect the GFCIs from damage due to vibration, sunlight, oil and chemicals.
Open-neutral sensing relays—which meet OSHA requirements—stop power flow under threatening conditions.
Neutral-ground protection protects personnel and equipment from ground faults by stopping power flow.
Woodhead Super-Safeway and Safeway GFCI devices can be used in a wide array of applications, including manufacturing and processing facilities; entertainment venues; municipal institutions such as airports subways and wastewater treatment plants; and many other facilities, such as hotels and restaurants.
For more information on Woodhead Super-Safeway and Safeway Ground Fault Circuit Interrupters, visit www.molex.com/product/gfci.html.