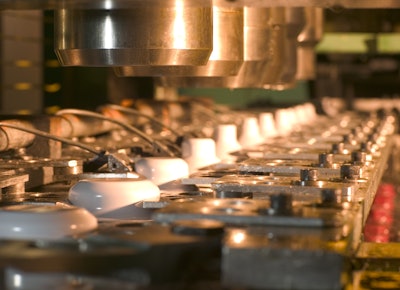 U.S. manufacturers are adding jobs and ramping up production this year, and are under pressure to increase efficiency even as their operations become more complex. It sounds like a conundrum, but it should be viewed as an opportunity.
The spike in business means manufacturers will be scrambling to fulfill orders promptly and accurately. All departments will need to perform as efficiently and seamlessly as possible. To make sure it all goes smoothly, IT departments will likely look at investing in new technologies and enhancing existing systems. One of the key applications for manufacturing businesses is the Enterprise Resource Planning (ERP) application.
An ERP helps streamline operations by making it the master system of record. This means that the data and processes required to manage resources, production, scheduling, inventory, logistics, billing, and other key processes for running the business are centralized within the ERP.
Meanwhile, companies are taking advantage of highly specialized applications that make specific processes or functions easier to manage and run. However, simply adding more apps over time—and not focusing on how they all work together—is not a viable strategy for becoming more efficient. Applications that don't communicate with one another can add layers of complexity to processes, instead of simplifying them.
There is a way to ensure that all business processes are standardized and automated in a holistic way, even as new applications are added and are increasingly used by non-IT employees. The method is known as Integration Platform-as-a-Service (iPaaS), and because of the spike in business across the manufacturing industry, 2019 is the time to adopt it.
The Proliferation of Apps
The ERP is the master information repository for many manufacturers' financial, customer, and resource data. It is the nerve center for how resources of all kinds are allocated across an organization.
But given the complexity of manufacturers' operations today, an ERP system may not be able to best meet the needs of all the complex processes that exist in an organization. There are thousands of best-of-breed applications that specialize in every imaginable process for an organization, from resources planning, logistics, vendor management, and demand forecasting to billing, staffing, reporting, and analytics.
To maximize the effectiveness of these disparate applications, they need to be properly integrated into an ERP. Integration eliminates manual entry or imports and exports of data between different applications to ensure processes are truly streamlined and automated.
As business applications have been proliferating, IT teams have had trouble keeping up with their organization's integration needs. Unless there are developers skilled in application integrations - typically resources that can be costly - integrations can end up taking longer than expected. And the maintenance and support for the integration can end up taking valuable developer time that can lead to delays and frustrations from business users.
In order to fully take advantage of an ERP and all the applications used by manufacturers, a new way of integration needs to be considered.
Why iPaaS?
iPaaS is a service that holistically automates all business processes by standardizing how applications are connected to each other within a manufacturer's organization. The platform handles many key features needed in any integration, such as guaranteed data delivery and data governance, with a user interface that minimizes the need to code the integrations directly. Additionally, a dashboard is available for operations or business users to directly monitor and troubleshoot integrations.
By standardizing integrations, an iPaaS benefits an organization in several distinct ways.
An iPaaS platform frees up technical resources by accelerating the time to integration, handling basic functionality out-of-the-box and reducing or eliminating the amount of code needed in any integrations.
By having all integrations go through a single platform, manufacturers no longer need to reinvent the wheel by figuring out what to do every time a new application is added.
The heavy lifting of integration is automatically provided in an iPaaS platform, including built-in:
Connections to thousands of applications saving time in building and testing individual connections for applications
Support for offline handling so that whenever connections disconnect and then resume, the integration continues without losing any data
Ability to update mappings, schedules, and other changes to the integration via a user interface
Dashboard with full visibility into integration status and errors with ability to correct and re-run integrations
Support for adding and managing multiple users and permissions
By using a single platform rather than working with multiple vendors, an iPaaS can improve compliance and management of an organization's integrations.
Beyond the IT Department
Historically, IT departments have exclusively managed and maintained all the systems and applications for a company. However, as the number of business applications increase, costly IT resources are spent on creating, updating, and troubleshooting applications rather than on strategic, growth initiatives for the company.
As a result, there is a trend of handing off the management of business applications - including integrations - to individual departments and non-technical users. This requires an integration platform that can be used by both technical and non-technical users to quickly integrate applications.
To fully leverage this year's growth forecast, one of the key IT investments that you should consider is an iPaaS, especially if your organization is using an ERP.
The manufacturing industry is strong today, and iPaaS is a way to help keep it that way.
Jan Arentdsz, CEO and Founder of Celigo.