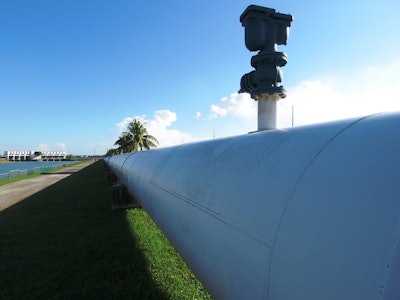 A federal appeals court has vacated a permit to build the Mountain Valley Pipeline through waterways in a district overseen by the Army Corps of Engineers.
The ruling by the 4th U.S. Circuit Court of Appeals revokes the pipeline's authority to build through waterways in the Corps' Huntington District. It also implicates the pipeline's ability to trench through streams and wetlands.
The decision, announced Tuesday in a news release from The Sierra Club, follows arguments made to a three-judge panel of the court by attorneys for the club and other environmental groups.
According to the news release, because the pipeline's certificate from the Federal Energy Regulatory Commission specifies that all necessary permits must be in place before the project can proceed, MVP must also halt work along its entire route.