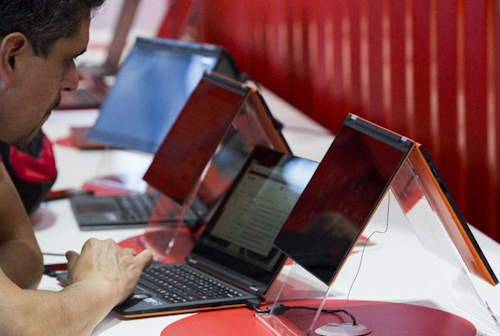 Chinese computer manufacturer Lenovo has been caught secretly installing proprietary software on Windows PCs again, only this time, it appears to be near-impossible to remove.
If you recall, back in February the company was in hot water after reportedly shipping laptops with pre-installed software called "Superfish" that could let hackers steal passwords or other sensitive information when users accessed the web to shop, pay bills or check email.
Now, Fortune is reporting that multiple users have noticed their computers automatically downloading an application called "Lenovo Service Engine" to their machine, and indicated that the firmware would reinstall itself even after a clean reboot of the Windows operating system was performed.
The company has issued a statement saying it had addressed this security vulnerability through an update. All newly manufactured Lenovo computers will also receive this patch.
With two missteps this year, it's a wait-and-see approach to how this will impact the world's biggest PC vendor. According to IDC, in the fourth quarter last year, Lenovo maintained a 19.9 percent market share, with Hewlett Packard right behind them with 19.7 percent share.