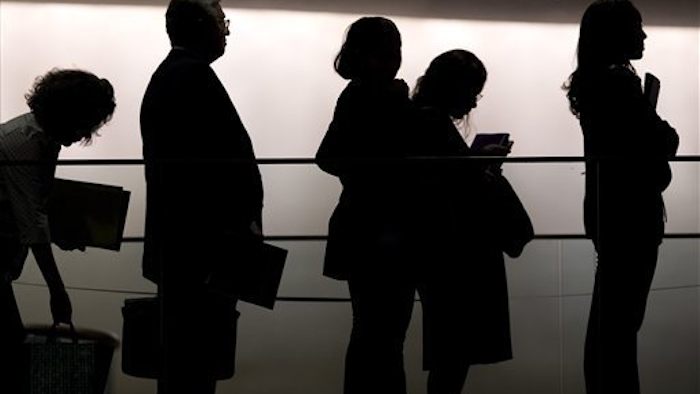 An increased number of businesses expect to hire more employees in the first three months of 2015, according to the latest quarterly survey by the National Association for Business Economics.

The January 2015 NABE Business Conditions Survey showed a 29-percent gap between businesses expecting to increase hiring and those expecting a decline — an increase from the 25-percent index in the group's third-quarter survey.

A majority of the 93 survey respondents, meanwhile, anticipated wage and salary increases in the first quarter of the year.

"Business conditions continued to improve in the fourth quarter of 2014," said NABE President John Silvia. "There are strong expectations for the first quarter, especially for jobs and wages, backed up by strong capital spending. Moreover, price and cost pressures appear to be subdued."

Respondents also reported sales growth and increased profit margins in the fourth quarter, with sharp declines among those expecting retail prices and business costs to rise going forward. A majority also expected the sharp drop in the price to oil to have a positive impact on their businesses, although layoffs have begun to hit energy companies and related industries.

The survey also showed a discrepancy between respondents on their ability to fill vacant jobs. Of the 79 responses, 63 percent reported no difficulty filling open positions; for the goods-producing sector alone, however, 57 percent reported difficulty in the fourth quarter, a 12 percent increase compared to the October survey.

Recent polls show many manufacturers struggle to find skilled workers to fill open positions, while analysts have pointed out the unusual discrepancy between job openings and the unemployment rate.

The NABE poll was conducted of 93 of the association's members and selected industry economists between December 15 and January 8.
---
More from MBTMag.com
Orders For U.S. Durable Goods Fell In December
Milk Industry Fights Back Against 'Anti-Dairy Proponents'
Obama Says U.S. Must Catch Up To Ensure Drone Safety
Explore more news
here
.