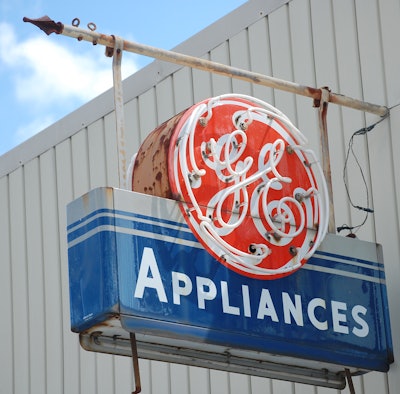 STOCKHOLM (AP) — Sweden's Electrolux is buying the appliances business of General Electric for $3.3 billion, boosting its presence on the North American market, the companies said Monday.
The acquisition is the largest ever for Stockholm-based Electrolux, ranked as the world's second biggest home appliance maker after U.S. rival Whirlpool.
Electrolux shares rose 7 percent to 200.50 kronor ($28.27) in early trading in Stockholm.
GE confirmed last month it was in talks to sell its appliances division — maker of the first electric toaster more than 100 years ago — as part of its effort to focus on selling more complex and profitable industrial equipment.
Electrolux CEO Keith McLoughlin said the move, which needs regulatory approval and is expected to be completed in 2015, "takes our company to a new level in terms of global reach and market coverage."
Electrolux plans a rights issue corresponding to about 25 percent of the purchase after the acquisition is complete.
Headquartered in Louisville, Kentucky, GE Appliances' products include refrigerators, freezers, cooking products, washers and dryers and air conditioners. The division, which has 12,000 workers at nine factories, earned $381 million on $8.3 billion in sales last year, for a profit margin of 4.6 percent.
"GE Appliances' people, valuable home appliances brand, products, distribution, and service capabilities make it a perfect fit with Electrolux and its goal of accelerating growth in the U.S.," GE Chief Executive Jeff Immelt said in a joint statement from the two companies.
Other than its own brand, Electrolux sells under the Zanussi, AEG, Frigidaire and Eureka trademarks. In July it posted a second-quarter net loss of 92 million kronor ($13.5 million), citing large restructuring charges, but said demand in Europe and the United States was picking up.
Electrolux has more than 60,000 employees, including 10,000 in North America. Its North American operations are headquartered in Charlotte, North Carolina.
---
More from MBTMag.com
GM To Offer Car That Mostly Drives Itself
Survey Of Execs: U.S. Pay Likely To Stagnate
Chiquita Postpones Meeting On Fyffes
Explore more news

here

.