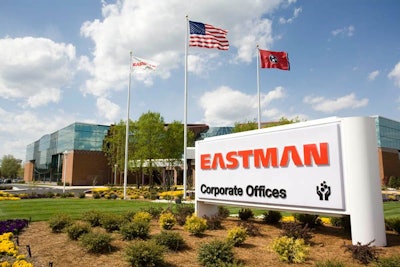 ALLENTOWN, Pa. (AP) — Eastman Chemical Co. is buying specialty chemical company Taminco for approximately $1.73 billion.
Eastman Chemical said in a statement that the acquisition will strengthen Eastman Chemical's presence in markets such as food, feed and agriculture. It also provides opportunities to speed up growth in the personal care, coatings and oil and gas.
Eastman will pay $26 per share, a 9 percent premium to Taminco Corp.'s Wednesday closing price of $23.88.
The companies put the deal's total value at about $2.8 billion, which includes $1 billion in debt.
The deal includes a 30-day period in which Taminco can seek offers from other potential buyers.
Taminco CEO Laurent Lenoir said in a statement that the acquisition will give the company more resources to put toward its long-term strategy of expanding in key markets and will help to expand into new product lines.
Taminco also said it is cancelling its investor day, which was scheduled for Monday.
Eastman Chemical said that it will pay for the acquisition with available cash and debt financing. The company expects the addition will increase its 2015 earnings by more than 35 cents per share, excluding acquisition-related costs and charges. It is expected to add more than 60 cents per share to 2016 earnings.
Both companies' boards have approved the deal, which is expected to close in the fourth quarter. It still needs approval from a majority of Taminco's shareholders.
Shares of Taminco, based in Allentown, Pennsylvania, surged $2.74, or 11.5 percent, to $26.62 in Thursday morning trading. Shares of Eastman Chemical, based in Kingsport, Tennessee, climbed 77 cents to $83.99.
---
More from MBTMag.com
Few Critics As Nevada Moves Forward On Tesla Tax Breaks
Applications For U.S. Unemployment Rise, Though Trend Remains Low
Lawyer Claims GM Went To Great Lengths To Keep Dealers Informed
Explore more news
here
.