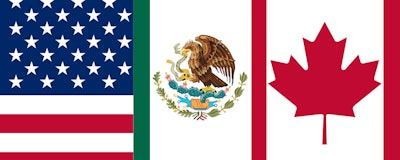 MONTREAL (AP) — U.S. Trade Rep. Robert Lighthizer says talks to rewrite the North American Free Trade Agreement are progressing very slowly.
Lighthizer said Monday the U.S. views NAFTA as a "very important agreement" and says the sixth round of talks between Canada, the United States and Mexico were a "step forward."
President Donald Trump called NAFTA a job-killing "disaster" on the campaign trail and has threatened to withdraw from the 24-year-old pact if he can't get what he wants.
Lighthizer says there will be another round and says core issues are starting to be discussed. The sixth round of talks concluded Monday.
The negotiators had originally hoped to reach an agreement this year, before Mexico's presidential election and U.S. midterms turn up the political pressure.