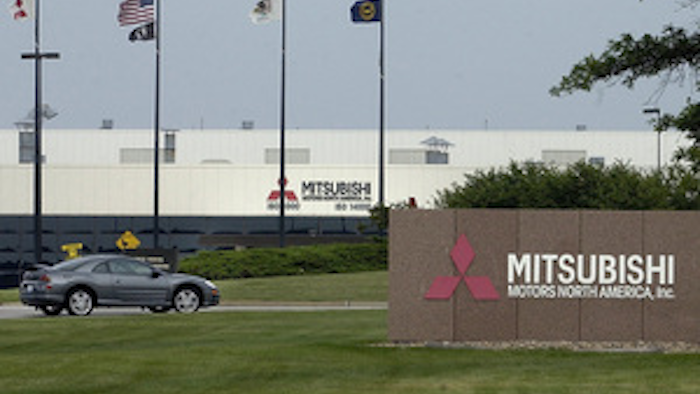 The upcoming closure of a Mitsubishi Motors auto plant means that foreign automakers will soon make cars in the U.S. without the United Auto Workers union.

The Japanese company indicated late last week that it will close its lone U.S. plant in Normal, Illinois in November following years of declining output. Production of the Outlander sport-utility vehicle will shift to Japan as the company increases its focus on Asian markets.

The UAW union represents some 900 workers at the Normal facility, just a fraction of its more than 100,000 members employed in U.S. auto plants.

Once the Normal plant closes, however, the union's workers will make cars exclusively for Detroit's Big Three: Ford, General Motors and Fiat Chrysler.
Foreign carmakers that opened auto production plants in the U.S. in recent decades generally built in states with low unionization rates and so-called "right-to-work" laws on the books. UAW organizing efforts in those locations have been met with opposition from both company officials and local officeholders.

Mitsubishi, however, maintained its UAW ties after taking sole control of the Normal plant from a partnership with Chrysler in 1991. The company's current labor contract was set to expire next month, but officials said the closure announcement stemmed from supply chain concerns, not labor costs.

READ MORE: Outsourcing isn't about low labor cost anymore.

Mitsubishi also vowed to work with the union to find a company to purchase the plant and resume its operations.

"I ask all of you to remain positive that a new buyer for our plant will present itself, and utilize all of us," UAW Local 2488 President Rod DeVary wrote in a message to members.

In the meantime, union officials hope they won't be affiliated only with U.S. companies for long. The UAW in May petitioned to be recognized as the exclusive bargaining partner at Volkswagen's Tennessee auto plant.

A union election previously failed at the Chattanooga facility, but VW subsequently took steps to implement a "works council" model for discussions with workers. Councils are in place at every other VW plant worldwide, but U.S. labor laws require an exclusive partnership with an independent union.