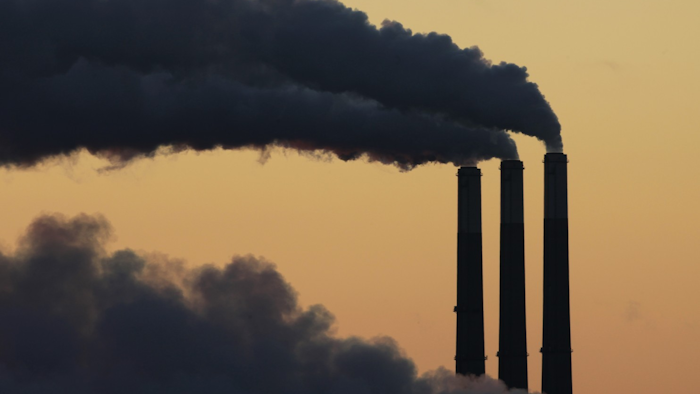 REDFIELD, Ark. (AP) — The president of the Redfield Chamber of Commerce president says the town and White Hall School District should have been prepared for a recent proposal to phase out coal operations at the White Bluff coal plant.
Entergy Arkansas announced Aug. 7 that it is proposing to the U.S. Environmental Protection Agency it phase out coal use at the plant by 50 percent in 2027 and 100 percent by 2028 in response to a 1999 Regional Haze Rule passed by Congress that was intended to improve visibility at national wildlife areas.
Entergy said the cost of retrofitting the plant with emission-reducing equipment is estimated at $1.1 billion, so the company is looking for a more viable long-term replacement, the Arkansas Democrat-Gazette reported.
"You should've begun to think four or five years ago how we would replace that industry," Redfield Chamber of Commerce President Todd Dobbins said.
Dobbins said he'll seek advice from the Arkansas Economic Development Commission on how to grow industry in the town, located about 25 miles south of Little Rock.
White Hall Superintendent Larry Smith noted that the district has 12 years to prepare for the worst, a complete shutdown of the plant, which has about 110 employees.
"I've been here nine years, and we've been talking about this for nine years," Smith said.
If the plant closed completely, Smith estimates a loss of more than $1 million to the district.
"That's 17 teaching positions that you would lose funding for," Smith said. "We couldn't cut 17 teachers right now because we would be out of compliance with standards."
Whether the company will keep replacement energy production in the Redfield area is unknown at this point, Entergy spokesman Julie Munsell said.
Entergy intends to replace the electricity produced at the plant with natural gas, solar and/or wind-generated power, but a decision on what type, when or where the replacement electricity will be produced will come later, should the EPA approve the coal phase-out.
___
Information from: Arkansas Democrat-Gazette, http://www.arkansasonline.com