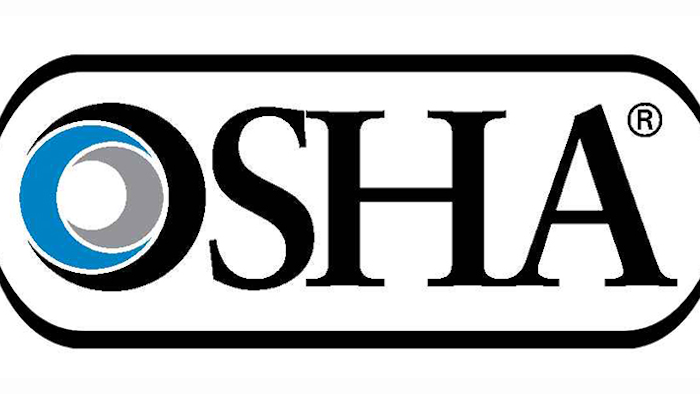 EL DORADO SPRINGS, MO — A federal workplace safety inspection — that occurred only after a federal court ordered an El Dorado Springs sheet metal manufacturer to allow inspectors to respond to complaints of unsafe working conditions and employee injuries — led to the discovery of more than a dozen repeated and serious violations and an assessment of $138,430 in proposed fines.
With a warrant in hand from the U.S. District Court in Missouri, U.S. Department of Labor Occupational Safety and Health Administration (OSHA) inspectors arrived at Hammond Sheet Metal, which operates at Barrington Manufacturing Corporation, and soon found one repeated and 15 serious safety and health violations. A review of injury logs also found numerous workers had suffered lacerations to the hands and wrists as alleged in the complaint. The inspection began on July 7.
"Employers have a legal responsibility to provide safe working conditions and allow OSHA to investigate complaints when safety is overlooked," said Karena Lorek, OSHA's acting area director in Kansas City. "Barrington Manufacturing must make immediate changes to its safety and health programs to ensure workers are protected from injuries and illnesses in its facility."
The agency also found Barrington failed to:
Evaluate the workplace for hazards.
Ensure workers used eye and face protection and other personal protective equipment as necessary.
Train workers on the hazardous chemicals used in the facility, proper handling and safety precautions.
Install adequate machine guarding.
Develop energy control procedures which include training workers and conducting periodic inspections of machine safety procedures.
Keep spraying areas free from accumulation of combustible residues.
Locate spark producing equipment at least 20 feet from the spray area.
Remove damaged powered industrial trucks from service.
Keep chromium from accumulating on surfaces.
The company has 15 business days from receipt of its citations and penalties to comply, request an informal conference with OSHA's area director, or contest the findings before the independent Occupational Safety and Health Review Commission.