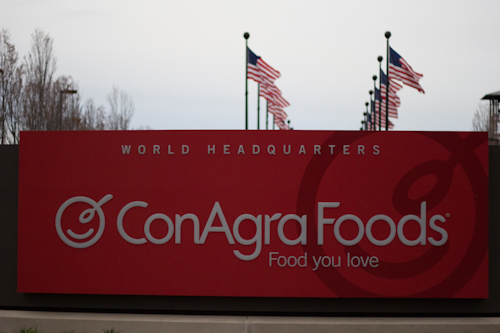 A settlement over a 2007 salmonella outbreak linked to tainted peanut butter appears ready to proceed more than a year after it was first announced.

The Associated Press reports that U.S. District Judge W. Louis Sands scheduled a teleconference with attorneys in the case for Thursday -- nearly two weeks after prosecutors indicated that both sides were prepared to move forward.

The outbreak, which was traced to a Georgia plant that made Peter Pan and Great Value peanut butter, sickened more than 600 people in 47 states.

In the settlement, originally announced in May 2015, ConAgra agreed to plead guilty to a misdemeanor charge of shipping adulterated food as well as pay more than $11 million in fines and forfeitures.

Federal law, however, requires crime victims to be notified of sentencing details before the court can proceed, and Sands directed government attorneys to make a stronger effort to find victims.

Thursday's teleconference will reportedly schedule a date for the parties to enter the plea in court; Sands must sign off on the deal for it to take effect.

The settlement includes $8 million in criminal fines -- the highest ever in a U.S. food safety case -- and $3.2 million in forfeitures to the federal government.