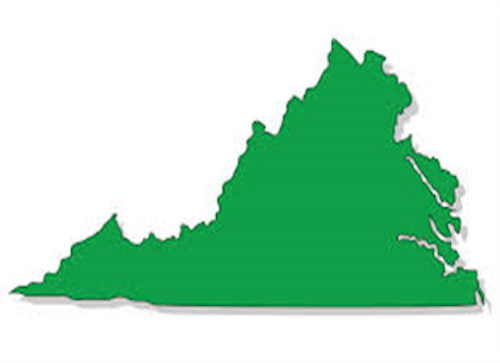 RICHMOND, Va. (AP) — A Virginia grant program started in 2012 to support the agriculture and forestry industries is sprouting job growth and economic development across the state, particularly in rural areas.
Growing the state's two largest private economic drivers is part of Gov. Terry McAuliffe's "New Virginia Economy" strategic plan to diversify the state economy to be less dependent on federal government-related jobs. Overall, the agriculture and forestry industries provide more than 400,000 jobs and combining for an economic impact of $70 billion annually, according to a 2013 study conducted by the University of Virginia's Weldon Cooper Center for Public Service.
To further boost the industries' economic impact, officials have committed nearly $1.8 million in funding to 18 projects through the Agriculture and Forestry Industries Development Fund, according to state data provided to The Associated Press. Those grants are tied to investments of more than $145 million and nearly 1,330 jobs. On average, the companies getting the money also have promised to source more than 70 percent of their raw materials from Virginia growers.
The fund was created after officials noticed agricultural and forestry projects were "falling through the cracks" because they didn't qualify for other state incentive programs, said Secretary of Agriculture and Forestry Todd Haymore, who is continuing efforts that began under previous administrations, including former Gov. Bob McDonnell's tenure. McAuliffe's recently released proposal for the two-year state budget includes additional money for the fund.
"The program is not only helping to create jobs and to create new revenue streams but it's also helping to keep our farmers farming and our agricultural land in production," Haymore said.
Like most other state incentive programs, businesses receiving grants sign performance agreements with Virginia officials, meaning the companies won't get the money unless certain metrics are met. Because the program is only two years old, most of the projects are still in the works, while others have begun construction and expansions.
Projects that have received funding range from dairy operations in Franklin and Augusta counties, a hydroponic tomato growing operation in Pulaski County and a packaged foods facility in Stafford County to a flower nursery in Augusta County, a poultry processor in Harrisonburg and a commercial-scale production and processing facility in Loudoun County for hops — an important ingredient in brewing beer.
One of the most recent projects announced earlier this month include plans for northern Virginia's Copper Fox Distillery to open a second location in Williamsburg, creating 28 jobs. It'll invest more than $2 million to convert vacant 1952 motor court buildings for the malting, production, aging and tasting facility for its whiskey and gin. Copper Fox, founded in the early 2000s in Sperryville, also will source 100 percent of its more than 1,000 tons of grain from Virginia producers.
Another project getting funding will help Seven Hills Food LLC invest $3 million to renovate the former Dinner Bell Meat processing facility in Lynchburg, the state announced in mid-December. Once finished, the facility will be one of the largest beef and pork processing operations in Virginia. The company intends to purchase 12,000 Virginia cattle and hogs over the next three years. The Virginia cattle, calf, and hog industries generate almost half-billion dollars alone in farm cash receipts, according to state officials.
Virginia localities and planning commissions also have been awarded $465,000 to attract and study agriculture and forestry opportunities statewide.