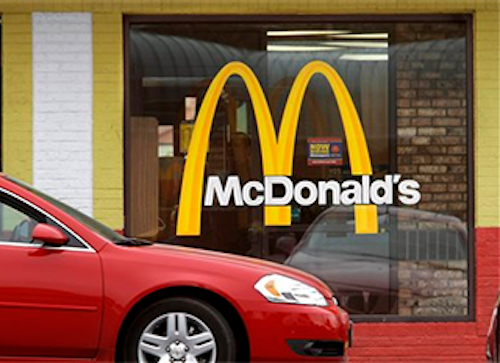 OAK BROOK, Ill. (AP) — McDonald's says that a key sales measurement dipped in May, with weakness in the U.S. and some overseas markets.
The world's biggest hamburger chain said Monday that sales at locations open at least 13 months edged down 0.3 percent last month. That was better than the 1.1 percent decline that analysts polled by Thomson Reuters expected.
In the U.S., the figure declined 2.2 percent — just about even with the 2.1 percent dip Thomson Reuters analysts predicted. The measurement dropped 3.2 percent for the Asia-Pacific region, Middle East and Africa — better than the 5 percent drop analysts forecast.
Europe was a bright spot, rising 2.3 percent. This was much better than the 0.3 percent increase analysts called for.
This is the last time that McDonald's Corp. will report these monthly sales figures.
The Oak Brook, Illinois-based company is looking to turn around its business as sales remain sluggish. Its plans include a restructuring of the company intended to strip away layers of bureaucracy, and selling more company-owned restaurants to franchisees around the world.
Shares of McDonald's added 2 cents to $95.56 in late morning trading. Its shares are down more than 6 percent over the past year.