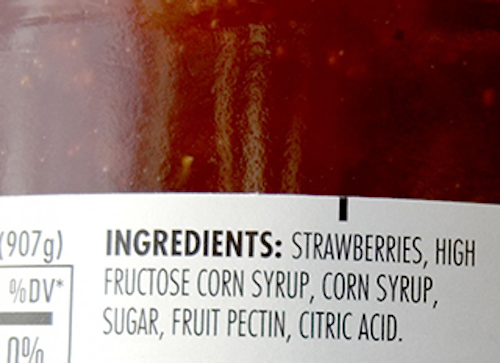 WASHINGTON, D.C. — Consumers continue to say they avoid specific ingredients, but purchase data shows otherwise, according to the 2015 Sweetener360, an annual research study completed in part by Nielsen and Mintel Consulting and commissioned by the Corn Refiners Association.
"More than ever, widespread misinformation from consumer news and social media is motivating consumers to say they avoid specific food ingredients," said Martin Concannon, manager of Lafayette Associates and a Sweetener360 research analyst. "This new research separates reality from buzz, which helps food and beverage manufacturers avoid making unnecessary changes to sweetener formulations and marketing strategies."
The 2015 installment of the yearly study on ingredient avoidance revealed attitudinal shifts among six consumer lifestyle segments identified in 2014. The new study also analyzes ingredient attitudes based on age group and in terms of media-consumption habits. 
Consumers becoming more mindful, but purchase behavior isn't changing
Consistent with the 2014 analysis, the study revealed six distinct segments of consumers who purchase sweetened products, ranging from bachelors who say they have no health concerns to "all-natural" moms who say they're avoiding all sweeteners and GMOs. Based on attitudes alone, the 2015 analysis revealed that all of these segments are becoming more mindful about health and wellness. However, grocery receipts show that purchase behavior isn't changing.
For example, more consumers are claiming to avoid total sugars (up from 21 percent in 2014 to 25.4 percent in 2015). In addition, the segment that claims to be most mindful about health and wellness has grown to be the largest (up from 15 percent of the total population in 2014 to 19 percent in 2015).
Regardless of this shift in attitudes, purchase data shows that buying habits haven't changed. Every consumer segment continues to buy its share of products formulated with all types of sweetener ingredients, including sugar, high fructose corn syrup (HFCS) and low-/no-calorie sweeteners.
Millennials' attitudes on sweeteners don't translate into purchase behavior
The study also analyzed sweetener attitudes and behavior by age group. Survey data revealed that 46 percent of millennials claim it's worth the sacrifice to pay more for foods and beverages made with sweetener ingredients that are perceived as "better for you" — more than any other age group. But purchase data revealed a difference in what millenials say and do.
In reality, millennials are purchasing more than their fair share of HFCS- and sugar-sweetened products. While this age group makes up 20 percent of all food and beverage purchases, they buy 22 percent of all HFCS-sweetened products and 21.2 percent of all sugar-sweetened products.
Mainstream news and social media impact attitudes, but not behavior
Lastly, the updated study found that traditional news coverage and social media chatter may impact attitudes about specific ingredients, but it doesn't impact purchase behavior. For example, the two consumer segments most likely to stay on top of sweetener news are also the most likely to say they avoid specific sweeteners, including HFCS. Despite their stated attitudes, both segments buy nearly their fair share of products formulated with HFCS.
Taste and total sugars continue to be key purchase drivers
The 2015 Sweetener360 also validated findings from 2014. This year, consumers claimed to be more concerned with total sugars than specific types. In fact, more than four (4.3) times as many consumers expressed concern for total sugars compared to HFCS. Consumers also claimed to value taste and price over better-for-you claims. More than half of consumers rated taste as their top purchase driver, and 49 percent rated price second.
"Once again, the Sweetener360 data shows that even when consumers say they're avoiding specific ingredients, purchase behavior shows they don't always act on what they say," said Sara Martens, vice president of The MSR Group and a Sweetener360 Research Analyst. "If food and beverage manufacturers want to deliver against true consumer demand, they should base their decisions on purchase data instead of misinformed buzz on what consumers claim to avoid."
Food and beverage manufacturers interested in receiving Sweetener360 data specific to their brands can sign up for a free research presentation at www.CornNaturally.com/Sweetener-360.
About the Sweetener360
The 2015 Sweetener360 is a custom research study commissioned by the Corn Refiners Association and completed in part by Mintel Consulting and Nielsen. Delivering an unprecedented segmentation analysis, the study brought together attitudinal research and shopper data for more than 15,000 consumers. For the second year in a row, the data indicates that food and beverage manufacturers should focus on actual purchase data for each of their consumer segments in order to deliver against true consumer demand. For more information, visit www.CornNaturally.com/Sweetener-360.
About the Corn Refiners Association
The Corn Refiners Association is the national trade association representing the corn refining (wet milling) industry of the United States. CRA and its predecessors have served this important segment of American agribusiness since 1913. To learn more, visit www.CornNaturally.com.
About Mintel Consulting
Mintel is a leading global supplier of consumer, product and media intelligence, providing syndicated research and custom research projects to more than 500 of the world's largest companies. For nearly 40 years, Mintel has provided insight into key worldwide trends, offering exclusive data and analysis that directly impacts client success. For more information on Mintel, visit www.mintel.com.
About Nielsen
Nielsen is a global information and measurement company with leading market positions in marketing and consumer information, television and other media measurement, online intelligence, mobile measurement, trade shows and related properties. Nielsen has a presence in approximately 100 countries, with headquarters in New York, USA, and Diemen, the Netherlands. For more information on Nielsen, visit www.nielsen.com.