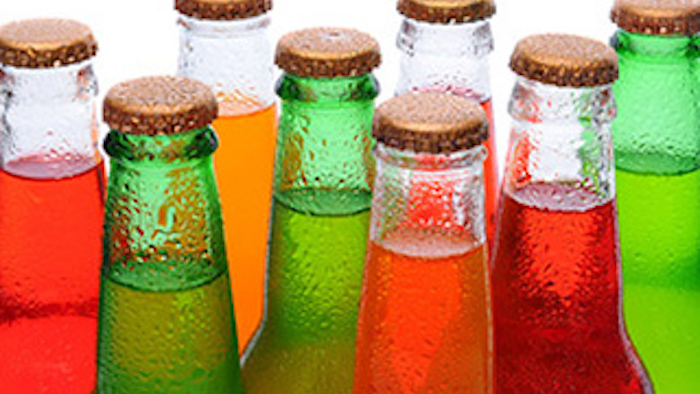 Sugar-sweetened beverages cause an estimated 184,000 deaths each year across the globe, according to a new study.
The analysis, published in the journal Circulation, was compiled using death and disability statistics factoring in rates of diabetes, heart disease and cancers from 2010. It also included consumption and dietary information from any sugar-sweetened sodas, fruit drinks, spots and energy drinks, sweetened iced teas, or homemade sugary drinks such as frescas, they said.
The results showed sugary drinks are killing leading to deaths worldwide from the cumulative health impact, the scientists said.
"Many countries in the world have a significant number of deaths occurring from a single dietary factor, sugar-sweetened beverages," said Dariush Mozaffarian, the senior author and dean of Tufts University's Friedman School of Nutrition Science and Policy. "It should be a global priority to substantially reduce or eliminate sugar-sweetened beverages from the diet."
In 2010, the breakdown of the deaths from the sugary drinks was predominantly from diabetes, with 133,000. But there were also 45,000 deaths from cardiovascular diseases associated with the sweet beverages, and an additional 6,450 cancer deaths associated with the drinks, the researchers said.
The impact on different cultures varied greatly. The sugar-sweetened beverages accounted for less than 1 percent of the deaths of Japanese adults over the age of 65. But they accounted for a whopping 30 percent of the deaths of Mexican adults younger than 45, according to the authors.
The death toll appears skewed toward poorer parts of the world. About 76 percent of the total annual death toll occurred in nations with low or middle incomes, they found.
Younger people are also being more affected by sugary beverages, according to the authors.
"It also raises concerns about the future," said Gitanjali Singh, the lead author of the study and a research assistant professor at Tufts' Friedman School. "If these young people continue to consume high levels as they age, the effects of high consumption will be compounded by the effects of aging, leading to even higher death and disability rates from heart disease and diabetes than we are seeing now."