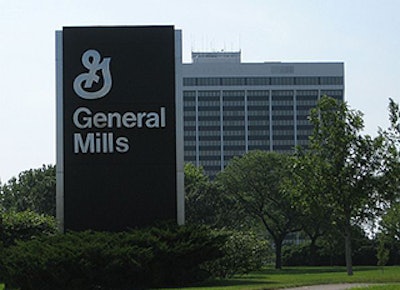 MINNEAPOLIS (AP) — Food maker General Mills announced a major move toward cage-free eggs Tuesday as part of an updated animal welfare policy that now extends throughout its global supply chain.
The Golden Valley-based company committed itself to 100 percent cage-free eggs for its U.S. operations, a move several other large companies also have taken recently. The company did not set a deadline but said it will work with its suppliers to determine a "reasonable timeline," given the disruption that bird flu has caused to the U.S. egg supply.
Eggs are an important ingredient in many products for General Mills, whose brands include Betty Crocker, Pillsbury, Progresso soups, Yoplait yogurt and Hamburger Helper. Some of its products, such as Haagen-Dazs ice cream made in Europe, already go beyond cage-free and use only free-range eggs.
"General Mills' announcement is a major victory to improve the lives of farm animals," said Josh Balk, senior director of food policy for the Humane Society of the United States, which worked with the company to develop the policy. For such a large food company to make the switch "is another indicator that the future of egg production in this country has to be cage free," he said.
The new policy is based on the Five Freedoms of Animal Welfare, a set of principles developed by the British government. They include freedom from hunger, thirst and malnutrition; freedom from discomfort; freedom from pain, injury and disease; freedom from fear and distress; and freedom to engage in normal patterns of animal behavior.
Wal-Mart, the company's biggest food retailer, adopted a similar policy based on those principles in May.
While General Mills was already applying those principles with its dairy suppliers, the new policy extends them to all animals in its worldwide supply chain, said Steve Peterson, the company's director of sustainable sourcing. The policy encourages but does not require dairy suppliers to move away from de-horning milk cows, following the example of the beef industry. It also encourages the elimination of tight confinement for pregnant sows by 2017; better pain relief for and the potential elimination of castration and tail docking for piglets; and more study of animal welfare problems associated with fast-growing breeds of broiler chickens and turkeys.
Peterson said it will take time to work with suppliers to ensure adequate supplies of ingredients raised in conformance with the new policy.
"You just don't make these transitions quickly," he said.
The animal welfare changes follow General Mills' announcement last month that it's dropping artificial colors and flavors from its cereals. Spokeswoman Shannon Heine said both moves reflect the company giving consumers what they want.