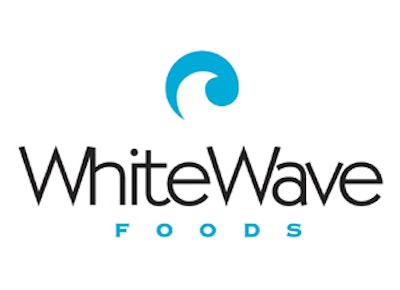 DALLAS (AP) — WhiteWave Foods Co., which makes Horizon organic milk and Silk brand food and beverages, said preliminary second-quarter net income rose 18 percent on strength in both North America and Europe.
The company, which was spun off by Dean Foods in October, will discuss its second quarter financial results Aug. 9, but disclosed some preliminary results Monday ahead of investor meetings.
Whitewave expects to report net income for the three months ended June 30 rose to $31 million, or 18 cents per share, from $26 million, or 18 cents per share last year.
Adjusted for one-time items related to the spinoff, its earnings totaled 16 cents per share. That matched analyst expectations, according to a FactSet poll.
The Dallas-based company expects to report revenue rose 11 percent to $616 million from $554 million. Analysts expected $606.6 million. The increase was helped by volume growth in both North America and Europe.
In North America, sales rose 10 percent, with growth in all categories, including plant-based foods, premium dairy and coffee creamers and drinks.
In Europe, sales rose 13 percent, helped by popularity of almond and hazelnut drinks and non-dairy yogurt.
Results show a "very strong and healthy level of underlying growth in the business," said Stifel Nicolaus analyst Christopher Growe. He kept his "Buy" rating on the stock.
The preannouncement came as Dean Foods announced a credit facility worth about $625 million. In an SEC filing, Dean said the facility is related to the possible upcoming sale of its remaining 34.4 million shares of WhiteWave, worth about $598 million.
In a note to investors, Janney analyst Jonathan Feeney said that deal could be completed by the end of July.
WhiteWave Foods shares slipped 9 cents to $17.29 in premarket trading. They have traded between $14.22 and $19.59 since the spinoff.