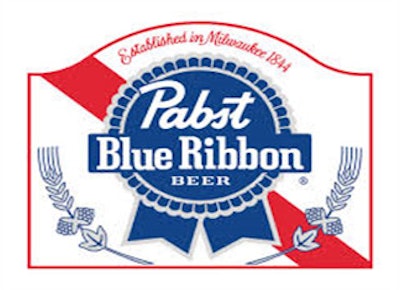 NEW YORK (AP) — The maker of Pabst Blue Ribbon beer is being sold to Russian company Oasis Beverages for an undisclosed sum.
Oasis is buying Pabst with TSG, an investment firm known for its work with consumer products companies. TSG Consumer Partners will take a minority stake in Pabst.
In addition to its namesake beer, Pabst Brewing Co. makes Colt 45, Old Milwaukee and Schlitz. Pabst was acquired in 2010 by C. Dean Metropoulos & Co., which is known for investing in food brands, including Twinkie maker Hostess.
Pabst Brewing traces its roots back to 1844 in Milwaukee. Pabst Blue Ribbon in particular has also grown in popularity among people in their 20s and 30s in part for its blue-collar appeal and cheap price. Metropoulos has in recent years enlisted comedian Will Ferrell to market the company's beers.
In a statement, Oasis Chairman Eugene Kashper called Pabst Blue Ribbon the "quintessential American brand — it represents individualism, egalitarianism and freedom of expression — all the things that make this country great."
Kashper will serve as CEO of Pabst Brewing, which will keep its headquarters in Los Angeles.