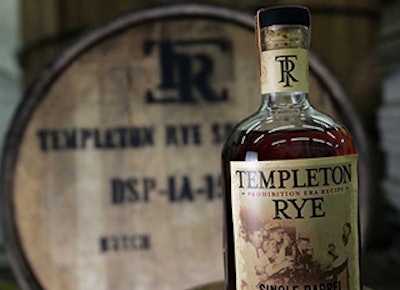 DES MOINES, Iowa (AP) — The owners of whiskey maker Templeton Rye are defending their marketing as the company faces several lawsuits over allegations of consumer deception.
Co-founder Keith Kerkhoff tells The Des Moines Register the Iowa-based company is able to claim the whiskey is made in the state because they add their own ingredients to it at their Templeton facility.
The company has been under scrutiny after revealing they use a stock rye whiskey from an Indiana distillery before blending it with more ingredients in Iowa. At least three lawsuits claiming the company deceived customers are pending.
Kerkhoff says federal officials have approved the company's labels and completed audits without mentioning any concerns about consumer fraud.
The company announced in August that it will change its labels to show it's distilled in Indiana.