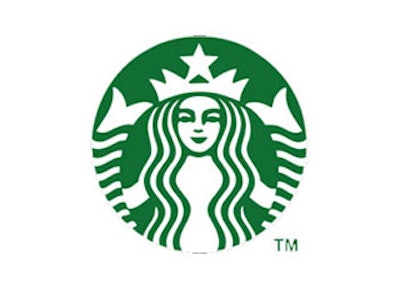 NEW YORK (AP) — Starbucks is offering a novel perk to get more people to sign up for its loyalty program: letting members earn points when they buy bags of its coffee at supermarkets.
The Seattle-based company said at its annual meeting Wednesday that the new perk will roll out in May. Adam Brotman, Starbucks' chief digital officer, noted during a presentation that the loyalty program is important because it helps the company collect "good customer insight" that can be used to better tailor online advertising.
Starbucks Corp. had announced the move to let customers earn points through branded retail products late last year but hadn't said when it would be available. To earn points, members would have to sign onto their accounts online and enter a code on the Starbucks coffee bag.
The program will expand in the fall to other Starbucks products sold in supermarkets. The company hasn't specified which other products will be eligible, but it also sells bottled Frappuccinos and Tazo tea bags at grocery stores.
Starting next month, customers will also be able to earn points at the company's recently acquired Teavana shops.
Brotman said the company is adding about 80,000 new loyalty members a week. By the end this fiscal year, he said it plans to push total membership to 9 million, which is double the number it had at the end of October. Currently, he said there are about 6 million members.
A Starbucks spokeswoman did not have details on how spending patterns change when people join the loyalty program.
The My Starbucks Rewards program was launched in 2009 and gives people free drinks and food based on the number of points earned. Customers earn one point for every purchase at Starbucks cafes, regardless of how much they spend.
There is no fee to enroll. The company's previous loyalty program cost $25 a year and gave members 10 percent off purchases.
Starbucks shares rose 60 cents to close at $57.43.