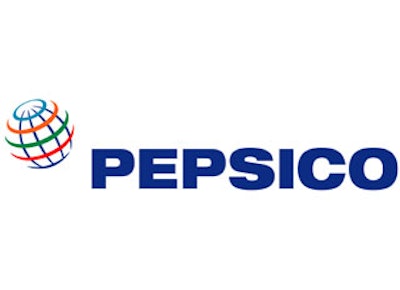 NEW YORK (AP) — PepsiCo gave CEO Indra Nooyi a pay package worth $12.6 million last year, which is down 11 percent from the previous year, as the soda-and-snack food giant changed the way it awards long-term incentive compensation.
The Purchase, N.Y.-based company did away with outright option awards last year and instead gave Nooyi a long-term incentive award tied to the performance of the company's future stock price and other metrics. That figure is not included in the pay summary filed with the Securities and Exchange Commission.
For the year, Nooyi's base salary was roughly even with from the previous year at $1.6 million. Her annual incentive pay rose 32 percent to $3.3 million, as PepsiCo said it met its financial goals during a year of restructuring.
Nooyi's stock awards rose 20 percent to $7.5 million. All other pay came to more than $149,000 and covered costs for use of a company plane and contributions to retirement plans.
In the filing with the SEC, PepsiCo noted that Nooyi's total direct compensation rose 5 percent for the year as a result of her annual performance pay.
Nooyi, 57, has been CEO since 2006. Last year, she announced a reset for the company after losing market share to Coca-Cola Co. and coming under pressure from investors to improve performance. The reset included job cuts, as well as stepped up investment in the company's flagship brands.
That push so far has included a multiyear sponsorship of the Super Bowl halftime show and with pop star Beyonce.
For 2012, the company's net income fell to $6.18 billion, or $3.92 per share. That's down from $6.44 billion, or $4.03 per share, in the previous year. Not including one-time charges, PepsiCo said it earned $4.10 per share.
Meanwhile, bigger changes could be in store for the company. PepsiCo is reviewing a restructuring of its North American beverage unit and recently said it will provide more thoughts on the matter early next year.
On Friday, a news report said that activist investor Nelson Peltz had taken a stake in PepsiCo and Mondelez International Inc., which makes Oreo cookies and other global snack brands, with the possibility that he could push for the two companies to merge.
PepsiCo Inc. issued a short statement saying it didn't comment on market rumors or speculation and that it didn't see a need for any large deals. Mondelez said it was happy with its current portfolio of products.
The Associated Press formula calculates an executive's total compensation during the last fiscal year by adding salary, bonuses, perks, above-market interest that the company pays on deferred compensation and the estimated value of stock and stock options awarded during the year. The AP formula does not count changes in the present value of pension benefits. That makes the AP total slightly different in most cases from the total reported by companies to the Securities and Exchange Commission.
The value that a company assigned to an executive's stock and option awards for 2012 was the present value of what the company expected the awards to be worth to the executive over time. Companies use one of several formulas to calculate that value. However, the number is just an estimate, and what an executive ultimately receives will depend on the performance of the company's stock in the years after the awards are granted. Most stock compensation programs require an executive to wait a specified amount of time to receive shares or exercise options.