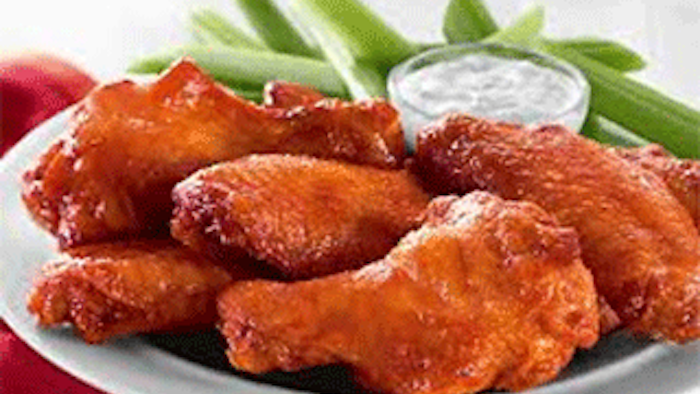 CHICAGO (PRNewswire) -- With class back in session for students across the country, GrubHub Inc., the nation's leading online and mobile food-ordering service, teamed up with Spoon University, an online food publication and community for college students, to unwrap collegiate takeout habits. Together, they confirmed that drastic differences in eating habits exist between college students and the general population, especially when it comes to caffeine and ordering hours.
For a comprehensive understanding of student diners, GrubHub analysts examined orders placed by students from hundreds of college campuses during the 2013-2014 school year. While some of the data confirms that traditional takeout foods like pizza, wings and salads are popular across the board, other findings highlight the differences between student diners and average GrubHub diners. The analysis shows that college diners:
Caffeinate creatively: Energy drinks are 83 percent more commonly ordered by college diners, while coffee is 15 percent less commonly ordered.
Start the day later: Early-morning orders (between 6 a.m. and 9 a.m.) are 66 percent less common for college diners.
Keep it cool: Spicy orders are 26 percent less common among college students than non-college diners.
Embrace being omnivores: Vegetarian and vegan orders are 25 percent less common among college diners.
Ask for the works: Even as restaurants look to add healthier options to their menus, healthy substitutions and special requests are still 23 percent less common for college diners.
Skip the sweets: Dessert orders are 18 percent less common among college diners.
Burn the midnight oil: Late-night orders (placed between 10 p.m. and 2 a.m.) are 100 percent more common among college diners.
"The habits displayed by college diners, and the takeout restaurants that cater to this population, help illustrate the inherent differences between college culture and the rest of the nation," said GrubHub Inc. president, Jonathan Zabusky. "It's great to see that students take advantage of GrubHub's convenience and flexibility to help fuel college life."
Takeout Preferences of College Students
In addition to identifying key trends in college takeout, GrubHub's analysis shows that certain foods are ordered by college students more than the typical GrubHub diner, with traditional takeout favorites like Italian and Chinese ranking highest.
Calzone – 150 percent more commonly ordered
Chicken with Broccoli – 114 percent more commonly ordered
General Tso's Chicken – 92 percent more commonly ordered
Sesame Chicken – 88 percent more commonly ordered
Dumplings – 62 percent more commonly ordered
Wings – 56 percent more commonly ordered
Chicken Parmesan – 36 percent more commonly ordered
Sweet and Sour Chicken – 34 percent more commonly ordered
Wonton Soup – 19 percent more commonly ordered
Fries – 19 percent more commonly ordered
"With school and social calendars booked around-the-clock, college students often find themselves without the time or ingredients (not to mention a kitchen) to prepare food for themselves – so ordering takeout is a huge part of their lifestyles," said Spoon University co-founder, Mackenzie Barth. "It's no surprise that students order comfort foods at home and in the dorms, but as they learn more about the options available for takeout, we expect to see them making healthier and more adventurous choices when ordering from GrubHub."